Finance Minister asks DCs
Help boost revenue collection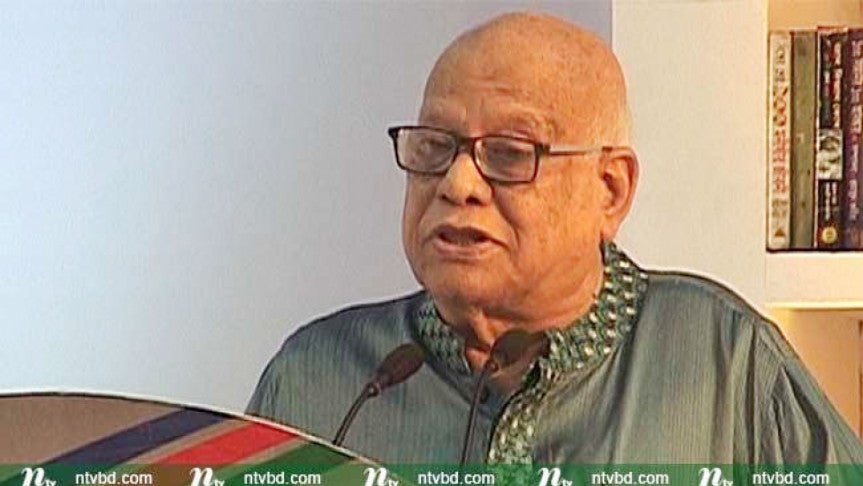 Dhaka: Finance Minister AMA Muhith on Tuesday asked the Deputy Commissioners (DCs) to strengthen their efforts to boost the revenue collection.
"If the revenue collection is increased, service will be enhanced. Or else, there'll be no improvement in the service," he said while speaking at the 3rd working session of the Deputy Commissioners' conference as the chief guest at the Secretariat.
Housing and Public Works Minister Eng Mosharraf Hossain, Planning Minister AHM Mustafa Kamal and Prime Minister's Economic Affairs Adviser Dr Mashiur Rahman were also present in the session.
Muhith also said the treasury office will be converted into a two-storey building in every district as the Housing and Public Works Ministry assured the DCs in this regard.
Earlier, Disaster Management and Relief Minister Mofazzal Hossain Chowdhury Maya asked the DCs to ensure so that there is no relief crisis in the flood-affected districts. 
"I've told the DCs that they will have to take prior preparations to face flood and landslide," Maya said while talking to reporters after attending the 2nd working session of the DCs conference.
Prime Minister Sheikh Hasina inaugurated the three-day DCs' conference at the Prime Minister's Office in the morning.
The annual conference will end on Thursday.