New upazila to be formed in Comilla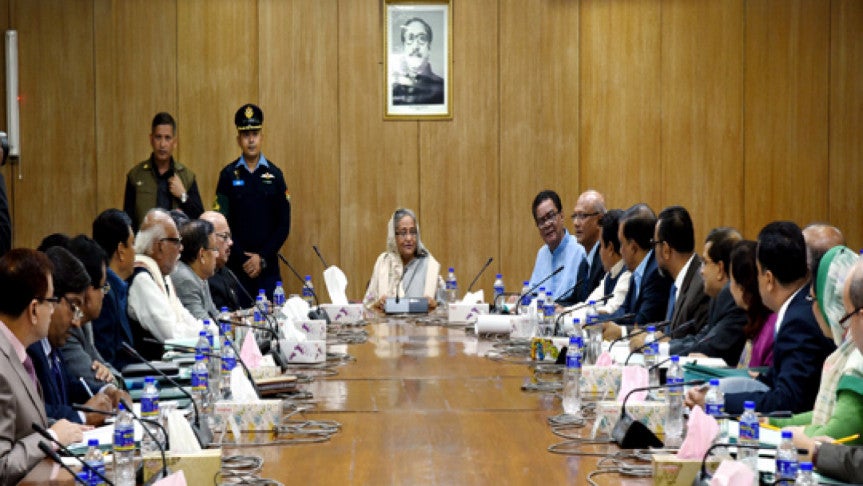 Dhaka: The National Implementation Committee for Administrative Reforms(Nicar) has approved a proposal for creating a new upazila named Lalmia under Comilla district.
 
The approval was given at a Nicar meeting held at the Bangladesh Secretariat in with Prime Minister Sheikh Hasina in the chair.
 
Briefing newsmen after the meeting, Cabinet Secretary Mohammad Shafiul Alam said the Nicar decided to constitute Lalmia as the country's 491st upazila with 9 unions.
 
Of the unions, 8 would be from Comilla Sadar upazila and another from Laksam upazila, he said adding that its total area would be 147.03 square kilometers where the total population is now 2,20,032.
 
The Nicar meeting also approved a proposal for upgrading Dohazari of Chandanaish upazila under Chittagong district to a municipality.
 
The Cabinet Secretary said the meeting approved the proposal as Dohazari has necessary big infrastructures like railway station and huge annual revenue income to fulfill conditions to this end.
 
The population of Dohazari is more than 56,000 against 50,000 required for a municipality while its annual revenue income is Tk 72 Lakh against the required amount of Tk 20 Lakh, he said.
 
He further added that the Nicar also approved a proposal to rename Zianagar upazila of Pirozpur district as Indurkani upazila following the demand of local people.
 
The name of Indurkani Upazila was changed as Zianagar by the then government on April 17 in 2002 while the name of the Indurkani Thana was kept as before.