DSE urges investors to invest carefully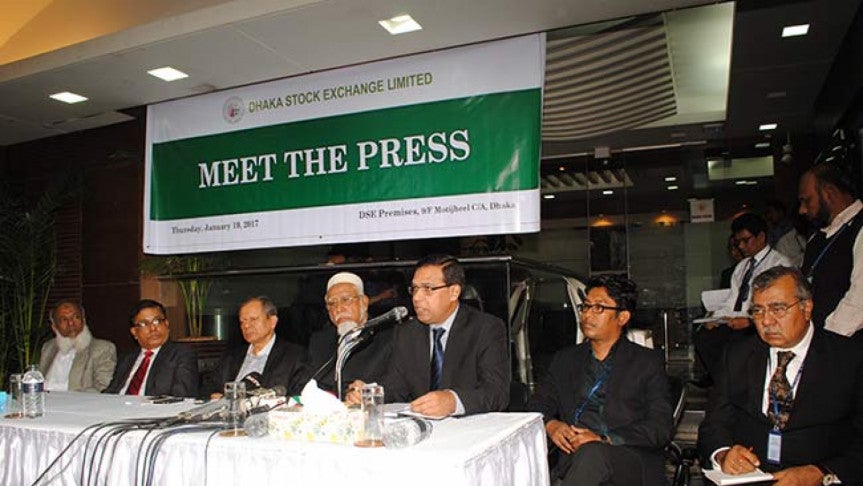 Dhaka: Dhaka Stock Exchange (DSE) on Thursday called upon the investors to be careful while investing in the stock markets to keep up the present rising trend sustainable saying the government and authorities concerned have been making relentless efforts to make the market strong. 
"Properly observing the company's overall activities will have to be the main motto of investment. I think, a conscious investor can act as a pre-condition to market development," said DSE Managing Director KAM Majedur Rahman at a press conference at DSE in the city. 
The sincere efforts of the government and the Bangladesh Securities and Exchange Commission (BSEC) helped turning the stock markets to positive trend, he said adding that the government and authorities concerned committed to maintain stability and mobility of the stock markets.
DSE, he said, asked the investors to properly obey the existing laws of the stock markets to protect their rights and bring their trust and positive attitude about the markets. 
The initiatives helped bringing new investors in the markets, he added. 
He also said BSEC and DSE are providing training to the investors under the initiative of BSEC to spread investment study activities across the country.
He firmly believed that the infrastructure and technology of stock markets are more developed than before and said "We are trying to develop the markets for contributing to GDP growth." 
Among others, DSE Chairman Justice Siddiqur Rahman Miah, Directors M Rakibur Rahman, Dr Abul Hashem and Ruhul Amin attended the press conference.