Bangladesh economy to grow 6.9pc this FY: ADB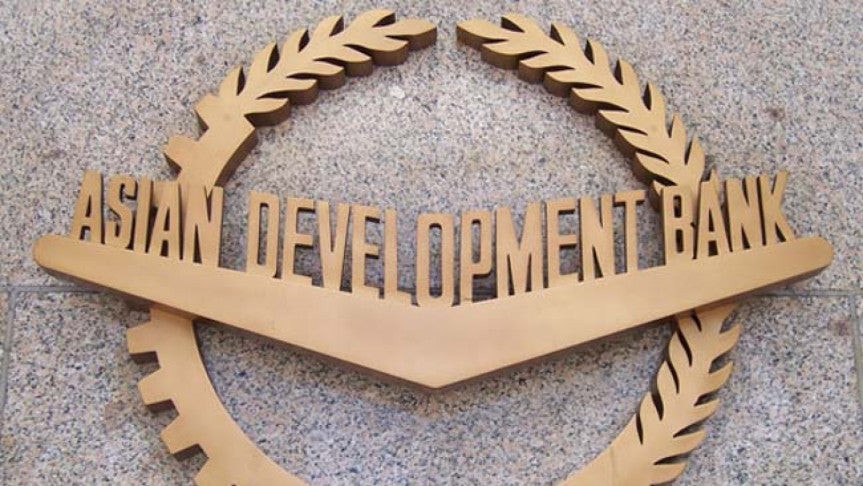 Dhaka: Bangladesh's economy is expected to grow at 6.9 in the current fiscal year (FY18) while the inflation will remain within 6 percent, according to latest report of the Asian Development Bank (ADB).
Bangladesh attained 7.2 percent GDP growth in the last fiscal year despite ADB's forecast of 6.9 percent growth while the country was able to contain inflation at 5.4 percent in the last financial year although the Manila-based lending agency earlier had forecast it at 6.1 percent.
Asian Development Outlook (ADO) 2017 Update released by ADB also said the economies of Bhutan and Myanmar are poised to grow at the highest rate among the Asian countries with 8 percent GDP growth each in the current fiscal year followed by Uzbekistan with 7.5 percent and India with 7.4 percent GDP growth.
Among other South Asian countries, Pakistan is likely to attain 5.5 percent GDP growth in the current fiscal year followed by 5 percent by Sri Lanka, 4.7 percent by Nepal, 4.4 percent by the Maldives and 3 percent by Afghanistan.
Growth forecasts are upgraded from projections in ADO 2017 for 22 of the 45 regional economies. Better prospects for Central Asia, East Asia and Southeast Asia more than offset the downward revision in the growth outlook for South Asia, while the Pacific remains largely on track to meet projections.
The ADO 2017 Update highlighted that growth prospects for developing Asia are looking up, bolstered by a revival in world trade and strong momentum in China. The region is forecast to expand by 5.9 percent in 2017 and 5.8 percent in 2018.
Excluding the newly industrialised economies, the region is expected to grow by 6.4 percent this year and 6.3 percent in 2018.
Rebounds in international food and fuel prices are gentler than expected, helping to contain consumer price pressures. Inflation is likely to dip to 2.4 percent in 2017, or 0.1 percentage points o the 2016 rate, and pick up to 2.9 percent in 2018.
Risks to the outlook have become more balanced, as the advanced economies have so far avoided sharp, unexpected changes to their macroeconomic policies. Further, the fuel price rise is providing relief to oil exporters but is measured enough not to destabilise oil importers.
The ADO 2017 Update said looking ahead, developing Asia must mobilise $1.7 trillion annually to meet its infrastructure needs. Public-private partnership can help the financing gap by allocating risk to the party best able to manage it. The success of the approach depends on governments identifying projects suitable for it, engaging qualified private partners, and instituting the right process.
This Update looks forward to stable economic growth, not the growth moderation forecast in April in Asian Development Outlook 2017 (ADO 2017). Gross domestic product (GDP) in the region is now expected to grow by 5.9 percent in 2017, a slight uptick from 5.8 percent in 2016 and 0.2 percentage points higher than the earlier forecast.
Developing Asia is forecast to maintain its growth momentum in 2018, expanding by 5.8 percent as strong trade linkages reinforce gains stemming from domestic demand. The forecast for growth excluding the newly industrialised economies is adjusted up by 0.1 percentage points to 6.4 percent in 2017 and 6.3 percent in 2018.
This Update revises downward the forecast for average inflation in the region, from 3.0 percent to 2.4 percent in 2017 and from 3.2 percent to 2.9 percent in 2018. Stable oil prices in the first half of 2017 helped to soften domestic fuel prices in the region, prompting downward revisions to inflation projections for some of the larger commodity importers.
The inflation forecast is revised up for Central Asia boosted by further currency depreciation in Azerbaijan and Uzbekistan. Inflationary pressures are largely contained elsewhere in the region.
The ADO 2017 Update said that growth remains strong in India despite temporary drag from adjustments to policy reform. Manufacturers there sold inventory in response to a goods and service tax introduced in July 2017, which moderates growth in that sector.
The Update said over 400 million Asians live without electricity, 300 million without safe drinking water, and a staggering 1.5 billion without basic sanitation. The region will need to invest an estimated $1.7 trillion annually through 2030 to maintain its growth momentum, reduce poverty, and respond to climate change.