Reduce electricity consumption with energy-efficient ACs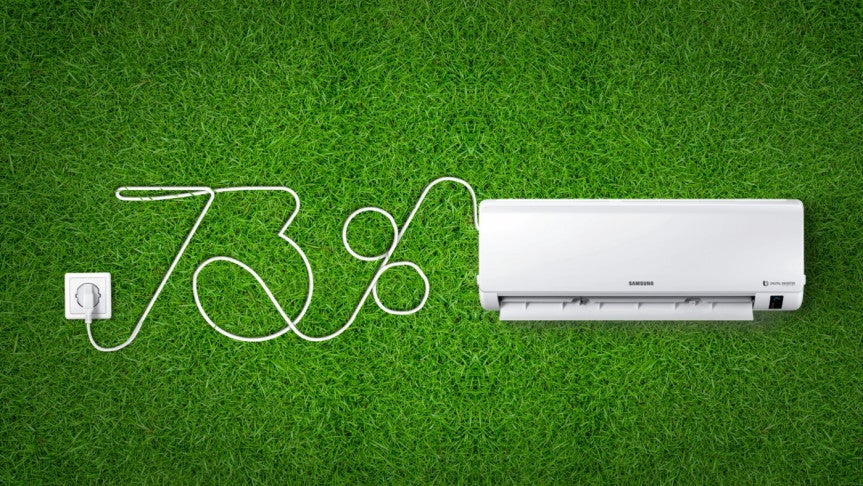 As the weather takes a grip in Bangladesh and throughout the world, many people are facing the difficulty of paying high electricity bills. For most of us, it is due to the high-power consumption of air conditioners at home. We are likely to be sweating it out for the next month as well as a consequence of the ongoing temperature fluctuations. So, let us take a look at a list of energy-saving tips to help you cut down on your additional expenses this season. 
Clean air filters regularly 
The air filters are responsible for blocking the dust and allowing clean air inside the AC to be cooled. With day-to-day usages, the filters often get clogged with dust, making AC work harder to get air inside. This often leads to high power consumption. Cleaning the filters regularly will make your AC run more effectively and efficiently. 
Seal leaks 
Homes that are a bit old with cluttered windows and doors are not entirely efficient in restricting cool AC air. Sealing and fixing the leaks can help cool air stay inside, eventually saving energy and your high electricity bill. 
Upgrade to an inverter air conditioner
Air conditioners that are equipped with inverter technology never turn completely off (like the older systems). Instead, inverter AC controls fan and compressor speeds in a way that helps to keep your home cool more efficiently. It is considered the most efficient, environmentally friendly, and safe-to-use in terms of residential air conditioner.
Choosing the right energy-saving air conditioner 
Energy-saving air conditioners with digital inverter technology have come as a blessing in disguise during this hot and humid weather. Many electronics manufacturers, such as Samsung Consumer Electronics Bangladesh, are helping consumers save money with high energy-efficient air conditioners. Samsung has introduced many innovative ACs in the market with Digital Inverter Boost technology that can maintain the desired temperature with minimum fluctuation. Additionally, it includes neodymium magnets and a Twin Tube Muffler that ensures efficiency, minimum noise and longevity. Most importantly, this technology can reduce energy usage by up to 73 percent! 
Moreover, Samsung's Digital Inverter Boost technology cools the air 43 percent faster. These air conditioners feature an advanced design with a 15 percent larger fan, 18 percent wider inlet and a 31 percent wider blade. This way, cool air is dispersed farther and wider, reaching up to 15 meters. 
To make consumers' lives easier, Samsung is providing 10 years of warranty on the compressor. Visit your nearest Samsung store to purchase the most energy-efficient air conditioner starting from BDT 68, 900!