Video: Kashid- the secret beach- you can visit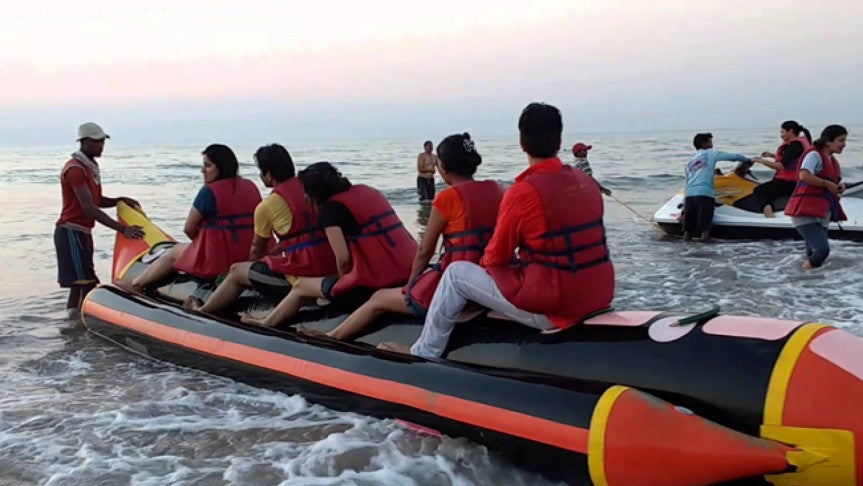 A vacation is not only about luxury hotels, wines and champagne, pocket pinch and long duration flights.
A small beach town, silent shacks, local food and four-wheel drive, these too can contribute to a great vacation.
The stretch of Arabian Sea is kissed with uncountable explored and unexplored beaches, all of which are easily accessible from Mumbai.
Kashid is one such beach town on the shores of Arabian Sea. Located approximately 170 km away from Mumbai, Kashid is a great choice for a laid back weekend getaway from Mumbai.
Have a look at this crisp Kashid travel guide and go ahead with your weekend plan:
Places to visit, reports the Mid-Day:
Kashid Beach, Korlai Fort, Revdanda Beach and Fort, Phansad Bird Sanctuary, Murud Janjira Fort.
Where to stay: Prakruti Resort, Kashid Beach Resort,HotelSaiPalace, Sarve Huts.
How to reach: Kashid is located nearly 170 km away from Mumbai on the on the Alibag-Murud road. The best way to reach Kashid is by car. Hire a cab or take your own vehicle and drive down to Kashid.ChatrapatiShivajiInternationalAirport, Mumbai is the nearest airport to Kashid. Panvel is the nearest railhead to Kashid and several trains run between Mumbai and Panvel everyday.
Best time to visit: December, January, February and March is the best time to visit Kashid.
What to eat in Kashid: The beach town has several Chinese and Indian restaurants. Local food stalls are also there to try pav bhaji, vada pav, missel pav, poha, upma etc. But the best food to try is Kashid is local seafood preparations.
Kashid is less commercialized and therefore is devoid of hustle-bustle. If time permits, try to make a quick escape to Alibaug too, another beach town nearly 30 km away from Kashid.
Kashid is sandwiched between rocky hillocks and Casuarina groves. Blue sea, white sands, paddy fields and tranquil rivulets adorn Kashid in a way that gives it a touch of unparallel beauty. Also, with the winter spell, Kashid happens to be an ideal winter gateway for Mumbaikars.