My photographs to remain as aesthetic beauty, hopes Nasir Ali Mamun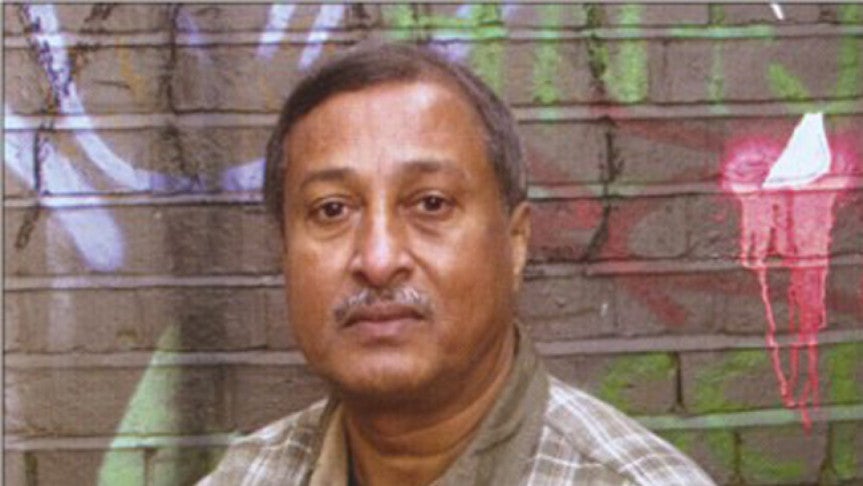 Renowned portrait photographer Nasir Ali Mamun has said he wants his works to be the objects of aesthetic beauty and hold great historical values in future.
'Future generations, 50 or 100 years later from now, will recognise the famous people of our time through my portraits. I want people not only to glance at the portraits, but also read them, feel them,' said Mamun, who won the Shilpakala Padak 2017, in an interview with UNB.
Nasir Ali said he feels very honoured to get the Shilpakala Padak. 'Receiving the award from the President is very prestigious. I had received two Lifetime Achievement Awards at Chobi Mela and Daily Star-Standard Chartered Celebrating Life last year. So this accolade is right up there with them.'
At 65, he feels that the award has rejuvenated his love for photography and will help him go on striving for excellence, regardless whether he receives anymore awards or not.
The pioneering portrait photographer said now everyone is starting to consider photography seriously which is a matter of pleasure. 'Photography in Bangladesh had been out of the limelight for a long time. But as it is becoming immensely popular, they have no choice but to acknowledge it as a mainstream part of art.'
But more can be done to truly popularise it in the country, he said. 'To make it more accessible for young and future generation of photography aficionados, it should be promoted academically.'
Explaining the issue, Nasir Ali said a full-fledged department might be established at Dhaka University.
Policymakers who were previously not interested in photography are finally witnessing the popularity, but it is the future generation who will determine its worth in Bangladesh as photography is very distinct as it can be easily resized, cropped or reprinted as required, he said.
In the ever-growing global art market, it is considered as a serious industry as its prominence is very evident in places like London National Portrait Gallery, Museum of Modern Art in New York, Metropolitan Museum of Art, the Louvre, etc. the photographer said.
About the future of photography, he expressed his belief that it is extremely good as a lot of talented youngsters entered the field out of both passion and profession.
But the professional side has room for improvement as the consumer market for photography is still limited in Bangladesh, said Nasir Ali. 'Art connoisseurs still prefer to buy art pieces over photographs, and photographers can't find viable buyers for their photos as most organisations dealing with photos usually have an in-house team for such tasks.'
Hence, the number of buyers for photos must increase as well as enhanced promotion. The authorities can construct a photography gallery at the Shilpakala Academy or the National Museum or a full-fledged photography department it Dhaka University, he said.
Nasir Ali also cherishes a dream to build a photo museum or 'Photoseum' as he proudly calls it.
He has shot the portraits in his signature style with dim, natural light on the subjects' faces.
He has displayed thought-provoking images of founding president of the country Sheikh Mujibur Rahman, former US president Bill Clinton, social worker Mother Teresa, artists like Shilpacharya Zainul Abedin, Patua Quamrul Hassan, SM Sultan, national poet Kazi Nazrul Islam, poet Jasimuddin, Syed Shamsul Haque, novelist Humayun Ahmed, Humayun Azad, classical maestros like Bismillah Khan, Alla Rakha, Pundit Ravi Shankar, Pundit Hariprasad Chaurasia, actors like Asaduzzaman Noor, Ferdousi Majumder and others in 57 exhibitions till date.