People pierce bodies, play with snakes, for unique festival in India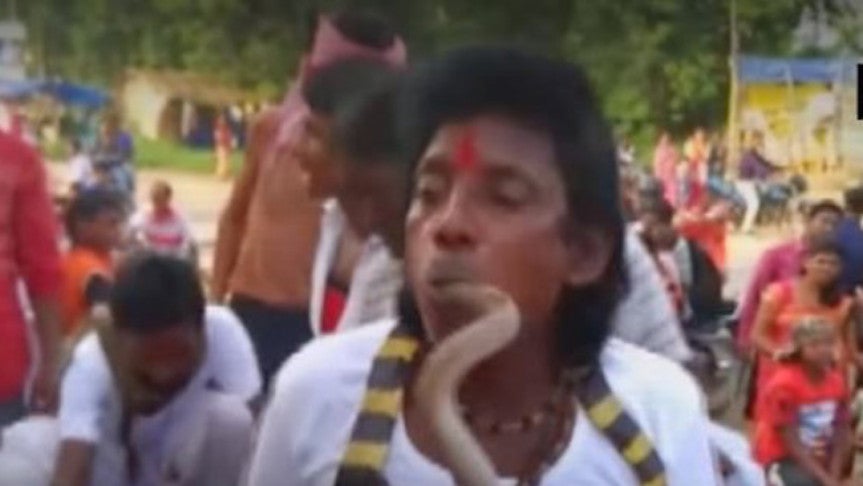 A tribal community in Ranchi, India was seen getting their bodies pierced and performing deadly stunts with snakes and fire to appease a snake goddess.
Devotees thronged temples to pay obeisance to Hindu serpentine deity, Manasa Devi after which they took out processions while performing the daredevils including putting snakes into their mouths, holding them around their shoulders, biting the snakes and cutting their scales.
It is our tradition, by worshipping the snake goddess, we believe that the poisonous snakes won't bite us, said one of the devotees.
People worship snake or serpent deities and live snakes especially during the monsoon season, at a time when the snakes are more active and leave their nesting ground.
Devotees also make offerings, including milk and flowers to the idol, reports the Hindustan Times.