Poetry festival begins today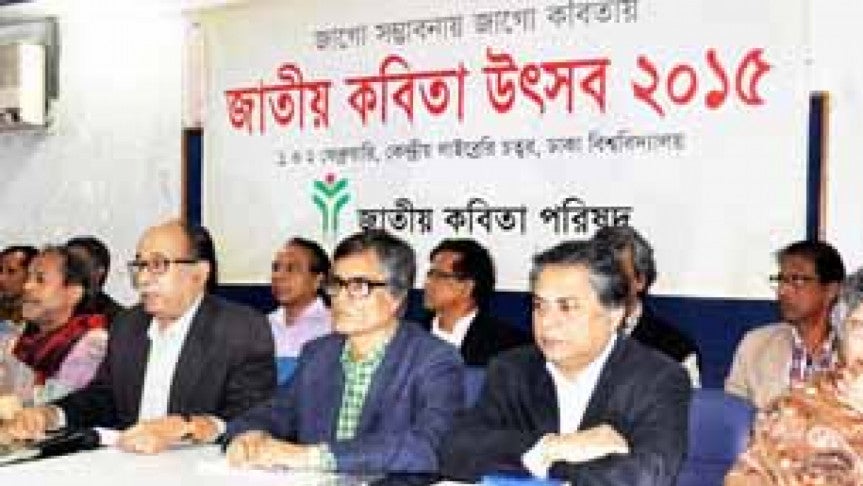 The 29th 'National Poetry Festival' will commence on Sunday at the central library premises of the Dhaka University.
With the slogan "Jago Samvabonae, Jago Kobitae" Jatiya Kobita Parishad (JKP) is organising the two-day event. 
Poet Syed Shamsul Huq will inaugurate the festival at 9:00am today while JKP president poet Habibullah Siraji will be in the chair.
The two-day festival would feature elaborate programmes, including recitation of poems, songs on Ekushey, seminar, discussion and exhibition on poets and poetry, JKP convenor poet Muhammad Samad said.
Poets and litterateurs from home and abroad will participate in the festival. So far poets from different countries including India, China, Malaysia, Sweden, Denmark, Ecuador, Switzerland and Belgium have already confirmed their participations, poet Samad said. 
He said poet Mohammad Rafiq, the founding general secretary of JKP, has been selected for this year's Jatiya Kabida Utsab Padak (National Poetry Festival Award).