Panam Nagar losing fight against time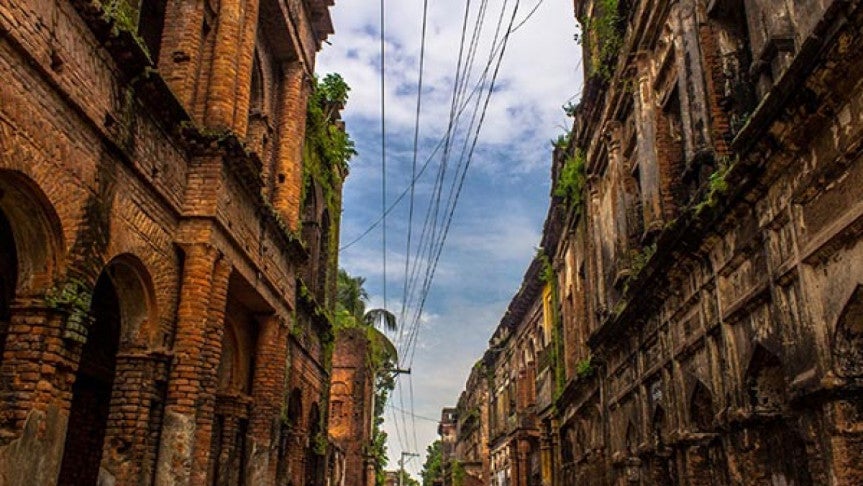 Narayanganj: Panam Nagar was once a thriving city in Sonargaon bustling with life. The city, believed to have been founded in late 13th century, got preferential treatment from the rulers over the centuries because of its strategic location.
Sonargaon was the capital of the 15th-century Bengal ruler Isa Khan. It used to be an important trading and political centre and boasted of the architectures of the Sultanate, Mughal, and colonial periods, reports the UNB.
But time took its toll on it and the city was eventually abandoned. Once a prosperous city, the Panam Nagar has now turned into a 'ghost town'. Anyone visiting the place now can get the glimpses of its lost grandeur through the relics of ancient buildings and scattered terracotta.
Panam Nagar keeps losing its appeal – and its gorgeous structures – for the lack of maintenance and preservation works. In 2006, the World Monument Fund listed it as one of the world's 100 most devastating historical establishments.
Ruined attempt
There are many historical memories which are about to decline. Structural failure is also evident in some buildings. It may not be possible to preserve the area without swift restoration works.
Researcher Shamsuddoha Chowdhury said brick chips and outer layers were falling off from the buildings due to a lack of preservation and restoration works.
Two years ago, Youngone Corporation, a Korean company, expressed interest to fund and carry out the restoration. But Youngone and Bangladesh's Department of Archaeology could not reach an understanding over whether the site would remain open to tourists during the work.
This prevented the two sides from signing a contract, officials at Archaeology Department said.
Bleak future?
Back in 2001, the archaeology department took an initiative to renovate Panam City. Fifty-two buildings – and eventually the city – were freed from unauthorised occupation in 2009.
The repair works on several buildings started with an initial budget of Tk 50 lakh. But the restoration attempts by applying layers of lime and brick dust destroyed the archaeological beauty of nine buildings.
The botchy repairs were finally put on hold after stiff opposition from a team of experts from Jahangirnagar University and locals.
Shahinur Islam, the upazila nirbahi officer of Sonargaon, said the Ministry of Cultural Affairs has already taken initiatives to renovate and preserve the city.
'Five buildings will initially be renovated. The ministry has already contacted a foreign company,' he said, hoping the restoration works will begin soon.