'I Was Colourblind'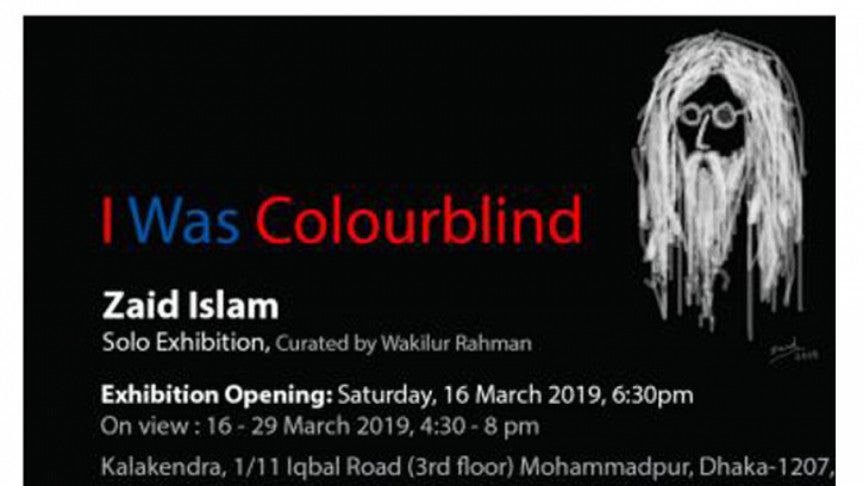 Noted Bangladeshi photojournalist Zaid Islam's solo exhibition 'I Was Colourblind' begins on Saturday in Dhaka.
Curated by Wakilur Rahman, the exhibition will take place at Kala Kendra [1/11 Iqbal Road (3rd floor)] in Mohammadpur.
Islam said, 'When I travelled to New York in 2016, many things in my life were in transition– family, education, career, life choices. I realized over time that my transitions were in parallel to dramatic shifts happening on a national scale. After November 8th that same year, all of America was trying to cope with something drastic, something unimaginable. There was a revival of fascist, misogynistic, homophobic, Islamophobia, racist, colonial and neocolonial white supremacist brutality. Some would say it never went away, but suddenly the masks and gloves were off.'
'In face of all this, I observed resistance. I became aware of the many different identities I carry. I am Muslim. I am Brown. I am an Immigrant', he added.
Photo: Zaid Islam
Zaid Islam is a New York based Bangladeshi artist who explores the role of documentation in social practice art. His work includes direct public interventions like 'Bus-e Genjam' in collaboration with Pothonatoker Dol street theatre group, 'One Billion Rising Photo Booth, Shahbag', graffiti and sticker projects, and shows at public spaces including Chhobir haat. He attended Pathshala South Asian Media Institute, and recently earned a Queens College CUNY MFA. Prior to getting his MFA, he worked for many years as senior staff photojournalist at a national daily newspaper in Bangladesh.
This is his fourth solo exhibition in Dhaka.