Nazmus Saquib receives Santiniketan Ambedkar Award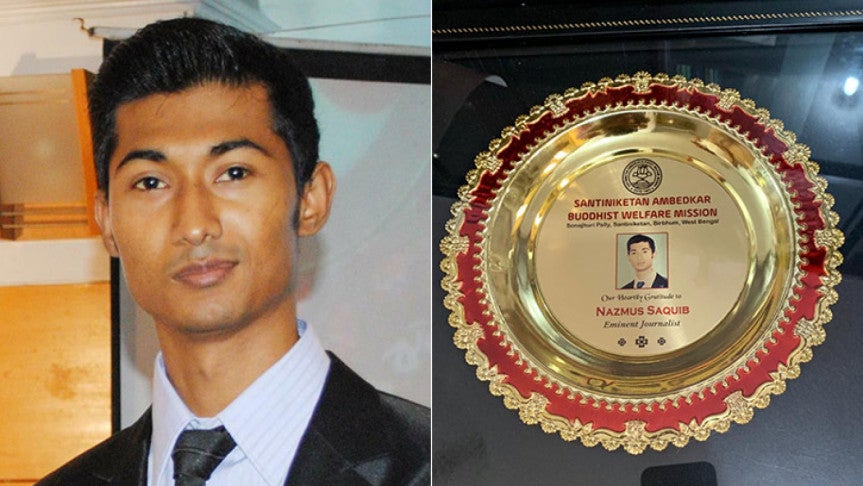 Freelance journalist and writer Nazmus Saquib has received this year's Santiniketan Ambedkar Award for his outstanding and exemplary service in the field of journalism and mass communication. 
The Santinekatan Ambedkar Award is given by the Buddhist Welfare Mission of Birbhum, West Bengal every year in literature, arts, music and journalism. Renowned personalities of arts and cultural sector of India and Bangladesh have received this award over the years and the aim of the award is to encourage talented individuals of these two neighbouring countries.
Nazmus Saquib is the author of first celebrity based English language interview book "Selected Interviews" which featured prominent cultural personalities of Bangladesh and India.
He is at present working for the first Bangladeshi owned television channel in Florida — 'Florida Bangla TV'.
The Award Ceremony was presided over by the President of the Santiniketon Ambedkar Buddhist Welfare Mission — Subroto Barua and General Secretary Binaysree Bhikkhu.