10 artists participate in the Noborborsho Art Camp by Alkatra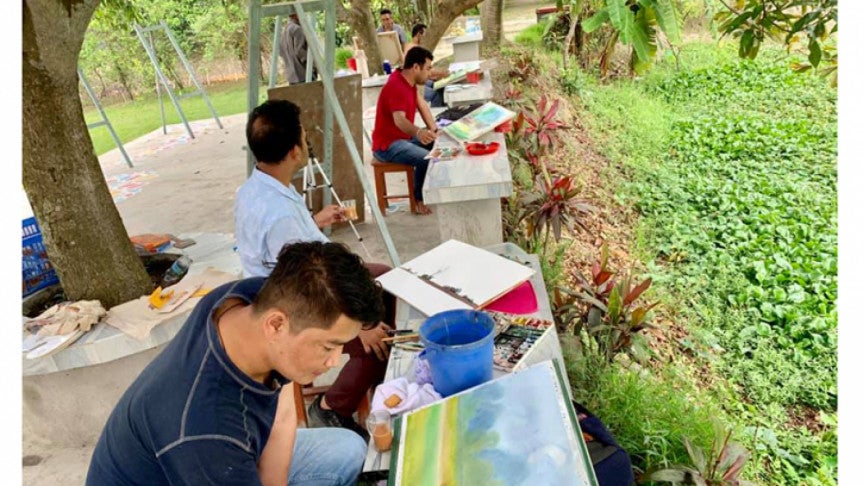 On 5 April art group Alkatra participate on a day long art camp organised by the Somotot and Friends Video Production to mark the Bengali new year 1426 in the picturesque Somotot Media Polli in Sonargaon, Narayangonj. As many as 10 painters comprising of the teachers and students of the Fine Arts Institute of the Dhaka University participated in the art camp and painted various landscape paintings in different mediums such as the watercolour and acrylic on canvas.
Nazmus Saquib, CEO of Friends Video Production says, 'Our production house aims at producing digital contents which will glorify our rich cultural heritage at home and abroad and as part of this commitment to promote our fine arts and talented painters, we have partnered with Somotot to organize this art camp. We wish to organize more such events in the near future.' To name a few, Kamaluddin, Aloptagin Tushar, Azmeer Hossain, Ruhul Amin Tarek, Tanbir Rana, Monjur Rashid were some of the painters of the event.