Budget 2018-19
Child budget grows in line with total outlay; Muhith promises '20pc by 2020'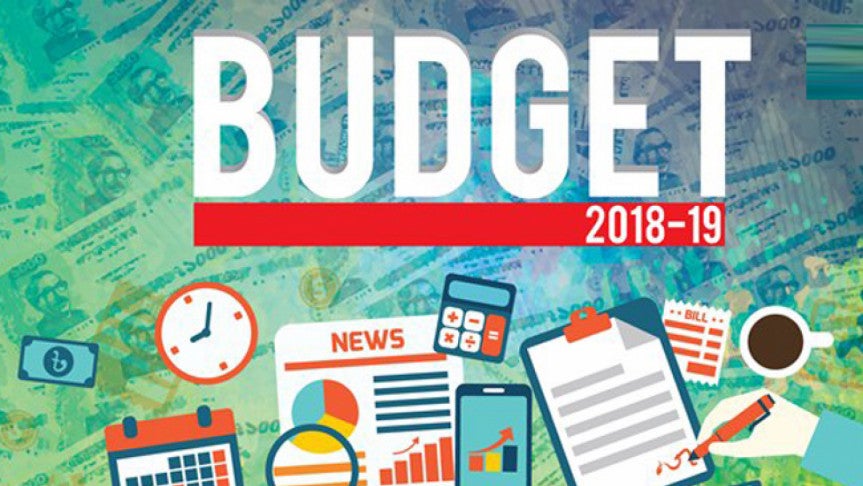 Dhaka: In the 2018-19 fiscal, child-centric budget sees a proposed growth of 17.4 per cent over that of the current fiscal, with a proposed allocation of Tk 65,650 crore under 15 selected ministries and divisions.
The proposed allocation is 14.1 per cent of the national budget and 2.6 per cent of GDP, both very similar to last year.
In 2017-18, the child-focused budget amounted to Tk 55,900 crore, which was almost 14 per cent of the national budget and 2.5 per cent of GDP, reports the UNB.
 'The allocation of budget for children is being increased every year. Our goal is to allocate 20 per cent of total budget for children by 2020,' said Finance Minister AMA Muhith in his budget speech.   
The budget of the selected 15 ministries has cumulatively increased by 11.7 per cent compared to that of FY 2017-18, but the 'child budget' has outpaced this growth.
That is because child-sensitive allocations have gone up to 43.6 per cent of the concerned ministries' budgetary allocations in FY 2018-19, from 41.4 per cent in FY 2017-18. 
The child budget or child-centric budget identifies and delineates   child-focused public expenditure by government stakeholders. In the case of Bangladesh, 15 ministries and divisions have been identified as primarily relevant in this regard.
The government has mainstreamed children's development in the national planning and budgeting through preparation of the Child Budget that started from the 2015-16 fiscal.
In the national budget of 2018-19, some 60,000 more children employed in risky jobs are proposed to be brought under skill development and informal education programme.
In his budget speech, Muhith said children working in risky jobs are now receiving skills-development training for a duration of 18 months and informal education for six months.
Because of these programme interventions, 90,000 children have already gone back to normal life, according to the minister.
After discussing with employers, workers and civil society organizations, the government has identified 38 jobs which are risky for children.
The 15 ministries and divisions are- Ministry of Primary and Mass Education, Technical and Madrasa Education Division, Secondary and Higher Education division, Medical Education and Family Welfare Division, Health Services Division, Ministry of Women and Children's Affairs, Ministry of Disaster Management and Relief, Ministry of Social Welfare, Local Government Division, Ministry of Labour and Employment, Public Security Division, Ministry of Information, Ministry of Cultural Affairs, Ministry of Youth and Sports and Law and Justice Division.