Budget 2018-19
Banks can change interest rate only once a month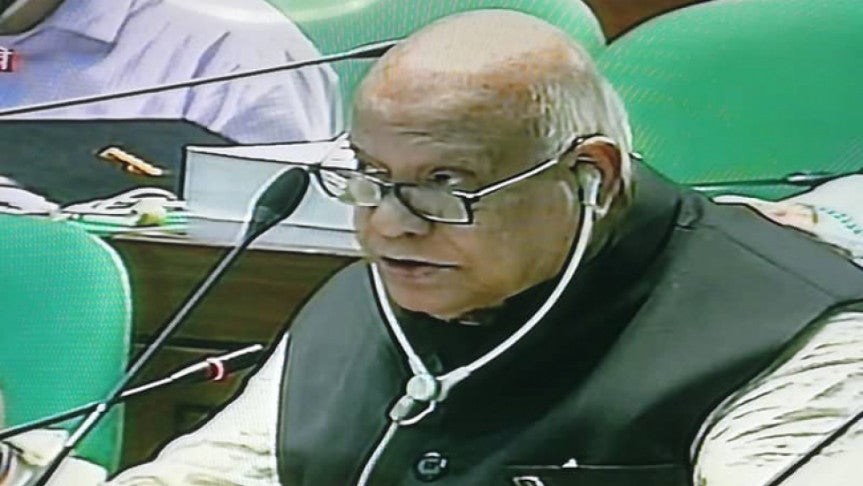 Dhaka: Banks can change interest or profit rate only once a month from the next month, said Finance Minister AMA Muhith.
Presenting the national budget for 2018-19 at the Jatiya Sangsad on Thursday, he said changing in the rate of interest or profit on deposits and loans can be done only once in a month which should be mandatorily published in bank's own the website, reports the UNB.
The Finance Minister also mentioned a number of measures taken by the government as part of reform programme in the financial and banking sector.
He said banks will limit the weighted average of interest rate spread between loans and deposits to 5 per cent while they will limit the loan application fee to Tk. 200 for cottage, micro, small and medium entrepreneurs (CMSMEs) and not apply any charge for adjustment on maturity of loans.
Muhith said the government measures include operating support funds for affected small investors in the capital market, launching specialised software for monitoring large loan default, issuing guidelines for fair agent banking and limiting the balance amount at maximum Tk 3 lakh  in  a  single person's  mobile  account  in  the  case  of  Mobile  Financial  System (MFS).
Establishing customer service centre in Bangladesh for disposal of complaints about banking services; issuing directives for adopting highest  cautionary  measures  for prevention of terror financing through banks; and monitoring  large  loans and strengthening the monitoring arrangements of banks and financial institutions by putting in place Central Database for Large Credit (CDLC) are included in the reforms measures.
In  many  cases,  he said, same  land  and  property  are  used  as  collateral  for getting  bank  loans. 
For preventing these  fraudulent  practices,  Muhith said, a database containing information on collaterals used against all types of  loans  will  be  maintained  in  Financial  Institutions  Division.  The system  will  be  effective  from  next  year  so  that  any  person  or institution can verify this information.