Al Haramain Perfumes opens fourth showroom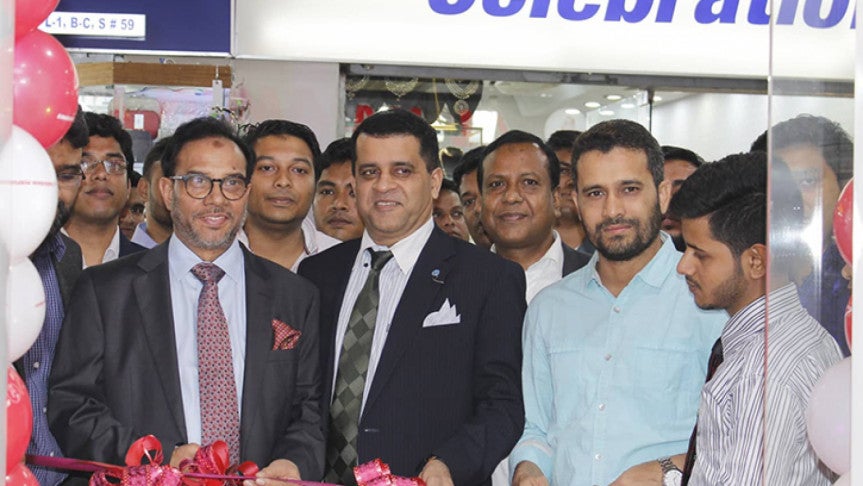 Dhaka: Al Haramain Perfumes, the only franchise perfume shop in the country and which has a presence in 85 countries, opened up its first showroom in Bangladesh a few years ago and quickly expanded to four showrooms within Dhaka city. The brand launched it fourth showroom at Bashundhara City Shopping Complex on Thursday.
Al Haramain Perfumes Group of Companies Chairman and Managing Director Mohammed Mahtabur Rahman (Nasir) inaugurated the showroom. The brand is the brainchild of Mohammed Mahtabur Rahman (Nasir), a Bangladeshi expat hailing from Sylhet, who expanded his family's perfume business from Makkah to UAE during the early 80s and later made Al Haramain one of the biggest names in the global perfume industry. The company has grown to produce a wide range of top quality fragrance products, which the fragrance lovers from Bangladesh can easily find.
Al Haramain Perfumes has been a front-runner in perfumery since 1970.