1,500mts of onion start entering Bangladesh from India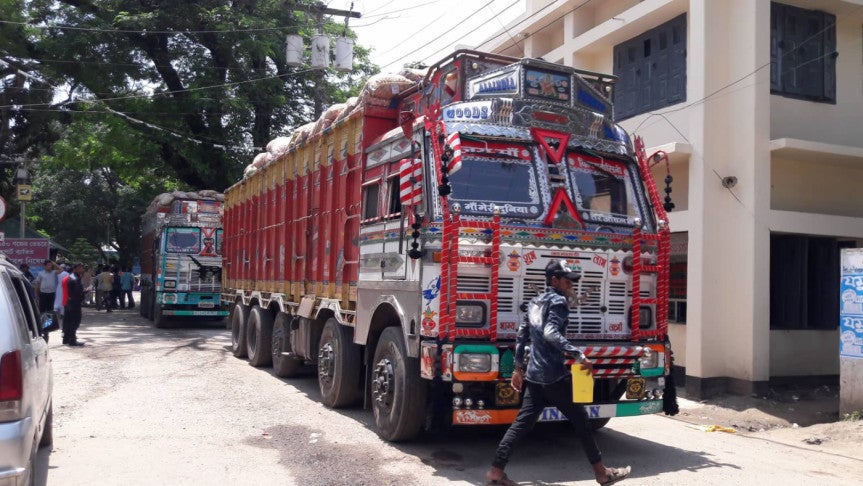 A consignment of around 1,500 metric tonnes of onion loaded in 60 trucks under LCs opened before the existing ban started entering Bangladesh on Friday.
Sanjit Kumar Majumder, secretary of Hili Exporters & Customs Clearing Agents Association, said 60 onion-laden trucks containing over 1,500 mt of onion started entering Bangladesh at 12:20pm.
On September 29, the Indian government banned the export of onion with immediate effect till further orders for what it says improving domestic availability casting an adverse impact on Bangladesh's domestic market with excessive price.
Noor Amin, a revenue officer at Hili, told UNB the Customs station kept operating on the weekend at the request of businesspeople of the two countries.
The entry of onion under the already opened LCs is being allowed to keep the onion market stable in the country, he added.
On September 13, the minimum export price of US$ 850 per metric tonne was imposed on onion export.
"Though there was some reduction in export of onions thereafter, yet the exports were still continuing," PIB said quoiting the Indian Ministry of Consumer Affairs, Food & Public Distribution.