New faces dominate as BNP sells 1,896 forms on second day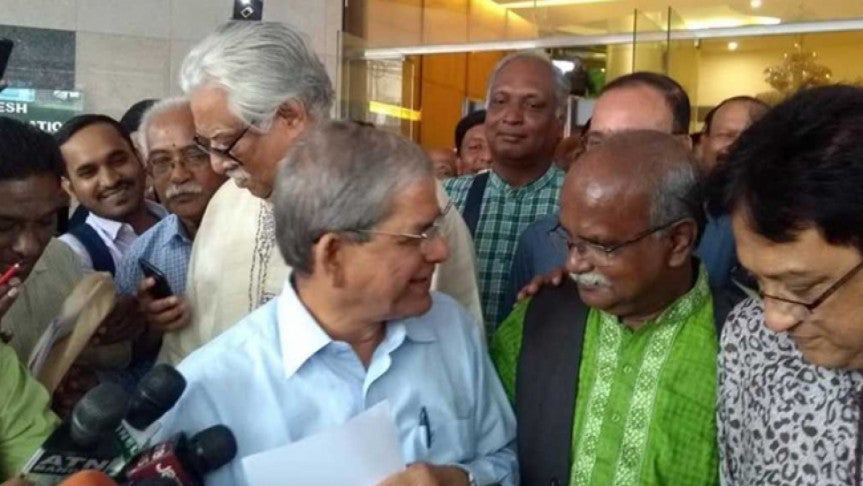 Dhaka: Amid huge enthusiasm like the previous day, BNP sold 1,896nomination papers on the second day on Tuesday among those old guards and new faces want to contest the 11th parliamentary elections with its tickets.
The areas around the BNP's Nayapaltan central office remained overcrowded since morning as the nomination seekers together with their local supporters gathered there on the second consecutive day to collect their party's nomination forms, reports the UNB.
Carrying posters, banners, festoons, placards and portraits of party chairperson Khaleda Zia, acting chairman Tarique Rahman and nomination aspirants, the party activists celebrated the nomination sale and also demonstrated their election mood as the party is going to join the polls after nearly a decade.
Even, some aspirants and their supporters marched towards their party office with drums musical instruments, elephants and horses and staged a huge showdown to woo the party high-ups to nominate them.
But, the commuters and pedestrians went through immense sufferings as huge tailbacks created on the adjacent roads due to the massive gathering of BNP leaders and activists from Fakirapool to Kakrail areas all day long.