AL-BNP fight in Noakhali-5 injures 30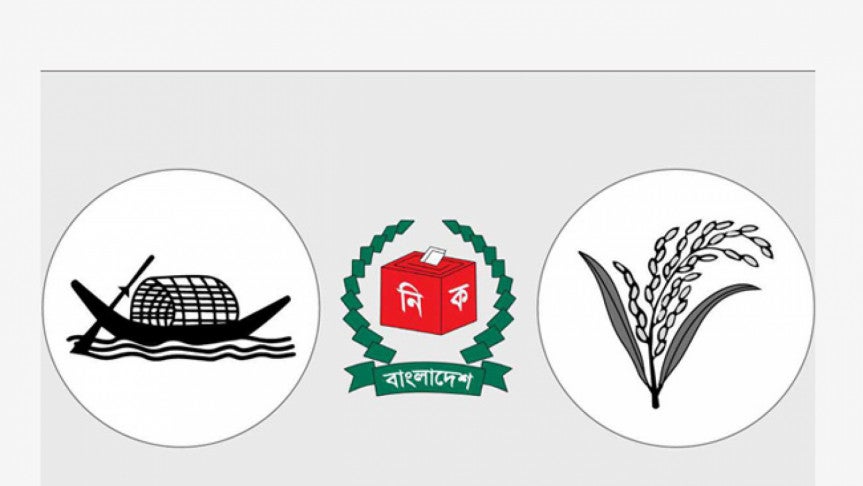 Noakhali: Ruling party activists allegedly attacked BNP leaders and activists at Kabirhat over holding a rally of BNP candidate for Noakhali-5 seat Moudud Ahmed, leaving 30 people injured.
Witness said a group of Awami League activists swooped on BNP workers while they were preparing for holding a rally there around 11am. Moudud was scheduled to address the rally, reports the UNB.
Moudud said they took permission from the local administration to hold a rally at Kabirhat Zero Point, but the ruling party men attacked his supporters without any provocation and foiled the rally.
Besides, he said, the activists of his opponent and Awami League general secretary Obaidul Quader also attacked his supporters at different places on their way to attend the rally.
The BNP leader claimed that at least his 50 supporters were injured in the attacks.
However, Kabirhat Upazila unit Awami League president Nurul Amin said BNP supporters attacked a business institution of local Jubo League leader Ismail Hossain and manhandled him.
As local Awami League leaders and activists came forward to rescue him, the unruly BNP supporters also attacked them, leaving their 10 leaders and workers injured.
District unit BNP general secretary Abdur Rahman said Awami League candidate for Noakhali-4 Ekramul Karim Chowdhury at a rally at Kabirhat on Monday asked their party men to resist Moudud wherever they will get him.
A day after such provocative remark, he said the ruling party men attacked Moudud's scheduled rally and foiled it, injuring their 20 leaders and activists.
He said their many other leaders and activists were also attacked at different places by Quader's supporters.