World's most powerful passports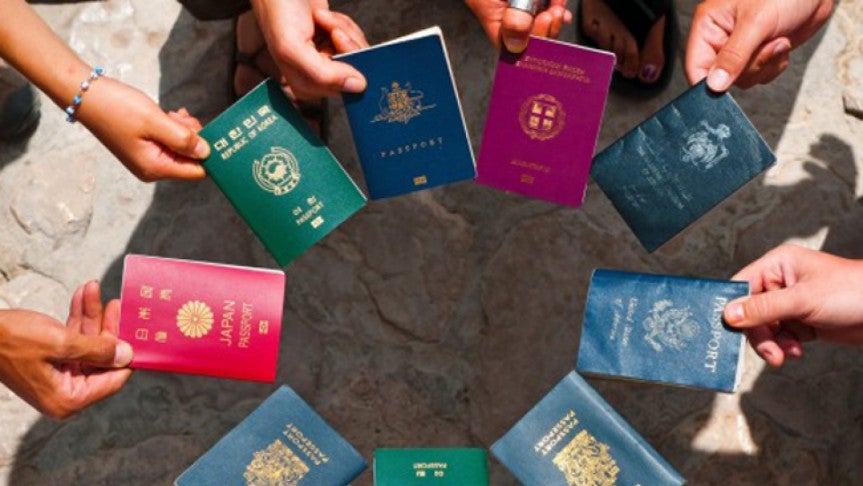 There are few things more liberating than travel — although some passports offer more freedom than others.
A new report published in February 2018, reveals just how many borders some travel documents can cross.
There are, it says, just two countries whose citizens enjoy visa-free access to a whopping 180 destinations around the world, and they're both in Asia.
Japan and Singapore are now the world's most powerful passports, according to the Henley Passport Index, compiled by global citizenship and residence advisory firm Henley & Partners, reports the CNN.
They've successfully knocked Germany off the top spot, with its visa-free access to 179 destinations.
It's due in part to Uzbekistan lifting visa requirements for Japanese and Singaporean nationals in early February. Last year, Paraguay also removed visa requirements for Singaporean passport holders.
The rise in the index of wealthy Asian states is long overdue, argues Parag Khanna, Senior Fellow at the Centre on Asia and Globalisation at the National University of Singapore.
'These two states in particular are identified as peaceful commercial powers, with their citizens interested primarily in business and investment activities,' says Khanna in a statement.
Movers and shakers
South Korea is third place in the rankings, alongside the European countries of Denmark, Finland, France, Italy, Spain and Sweden. It's passport holders have visa-free access to 178 destinations.
Malaysia is also progressing up the charts, making 11th place in 2018, with seamless travel available to 169 destinations.
The United States has held onto fifth place in the index, with free entry to 176 destinations. That's in spite of Turkey and the Central African Republic being some of the most recent countries to revoke visa-free status to US passport holders.
The Russian Federation, meanwhile, has climbed three places to take 45th position.
The United Arab Emirates is the decade's biggest success story when it comes to travel freedom. It's risen 34 positions in the last 10 years — 11 positions in the last year alone after gaining entry to China and Ireland in 2017.
It's also recently signed a visa-waiver agreement with Burkina Faso, due to come into effect later this year.
Ukraine (42nd) and Georgia (54th) are the highest climbers this year, moving up by 16 and 14 places respectively, following their 2017 visa liberalization with the EU.
Henley Passport Index power ranking
1. Japan, Singapore: 180
2. Germany: 179
3. Denmark, Finland, France, Italy, Sweden, Spain, South Korea: 178
4. Norway, United Kingdom, Austria, Luxembourg, Netherlands, Portugal: 177
5. Switzerland, Ireland, United States, Canada: 176
6. Belgium, Australia, Greece: 174
7. New Zealand, Czech Republic, Malta: 173
8. Iceland: 172
9. Hungary: 171
10. Latvia: 170