Video: Calf born with two faces stuns workers on farm in Brazil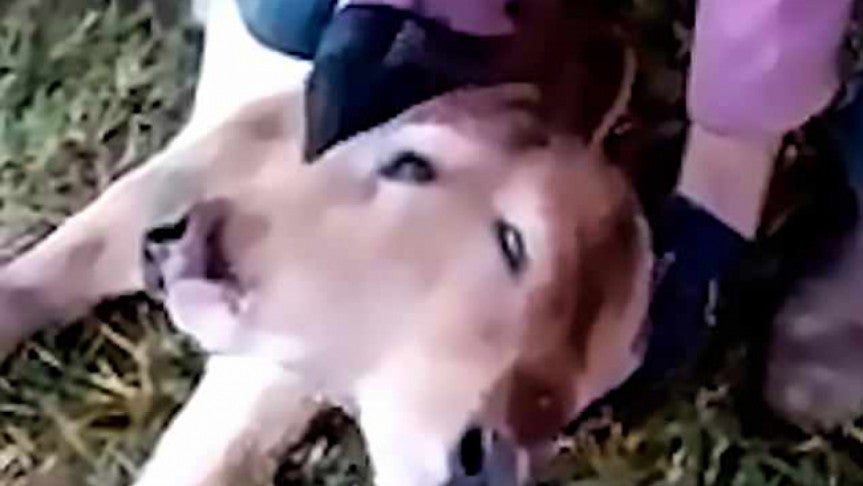 A baby cow has stunned locals after being born with two heads on a farm in Brazil.
A video of the two-headed calf shows the new-born sporting two faces that appear to be attached at the skull.
The animal, which has four eyes and two mouths, can be seen lying on the ground as a worker at the farm feeds one of its mouths with milk using an modified bottle.
The farm worker feeding the calf claimed both its mouths were fully functioning.
The rare birth took place on a farm in Caiaponia, a town in the Brazilian state of Goias, reports the irror.
Zica Soares, wife of the farm-owner, told local media: "I never imagined a calf like that would be born on the farm, we are surprised.
"The vet says that we need to either put the calf down or look after him until the end. He is very bad, really weak, but I am looking after him."
Local media reported the calf was hand-fed milk for five days by workers at the farm before sadly dying due to ill health.
Local veterinarian Daniel Ribeiro Camargos said the birth was a rare event.
He added: "It was probably a case of inbreeding that caused the calf to be born with the anomaly. It is a very rare situation."