Turkey election: Erdogan wins re-election as president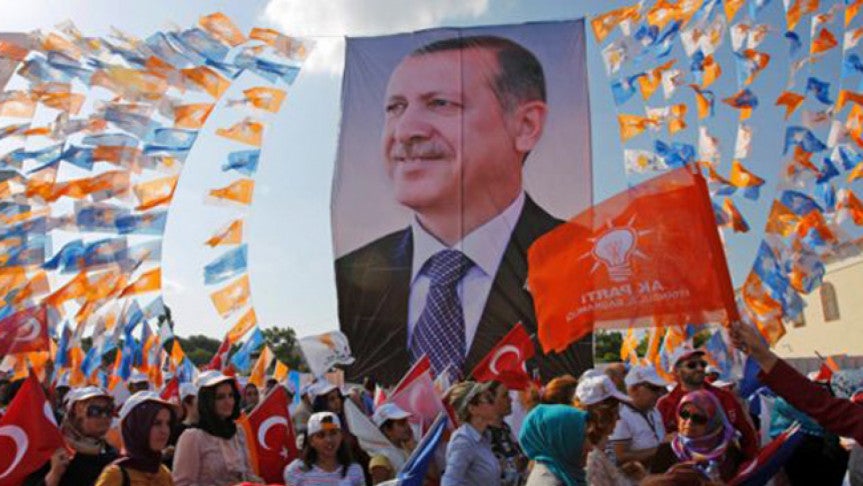 Turkey's long-standing leader Recep Tayyip Erdogan has won a new five-year term after securing outright victory in the first round of a presidential poll.
Erdogan got nearly 53% with almost all votes counted. His closest rival Muharrem Ince was on 31%.
He will now assume sweeping new powers, won in a controversial referendum last year. The post of PM will be abolished.
The opposition is yet to officially concede but said it would continue its democratic fight 'whatever the result'.
It had earlier cast doubt on results being broadcast by state media. Final results will be announced on Friday, reports the BBC.
The polls were the most fiercely fought in many years.
Erdogan has presided over a strong economy and built up a solid support base by investing in healthcare, education and infrastructure.
But the 64-year-old has also polarised opinion, cracking down on opponents and putting some 160,000 people in jail.
Erdogan gave a triumphant victory speech from the balcony of his party's headquarters in the capital Ankara at 03:00 (00:00 GMT), declaring: 'The winner of this election is each and every individual among my 81 million citizens.'
Congratulations have come in from Islamic leaders including Iranian President Hassan Rouhani. Russian President Vladimir Putin talked of Erdogan's 'great political authority and mass support'.
Ince, from the Republican People's Party (CHP), has accused state-run news agency Anadolu of 'manipulation' over its reporting of vote-share figures.
He will make a statement at 12:00 (09:00 GMT) on Monday.
There were another four candidates on the presidential ballot, all of whom fell below 10% of the vote.