No mercy to killers, money-launderers: PM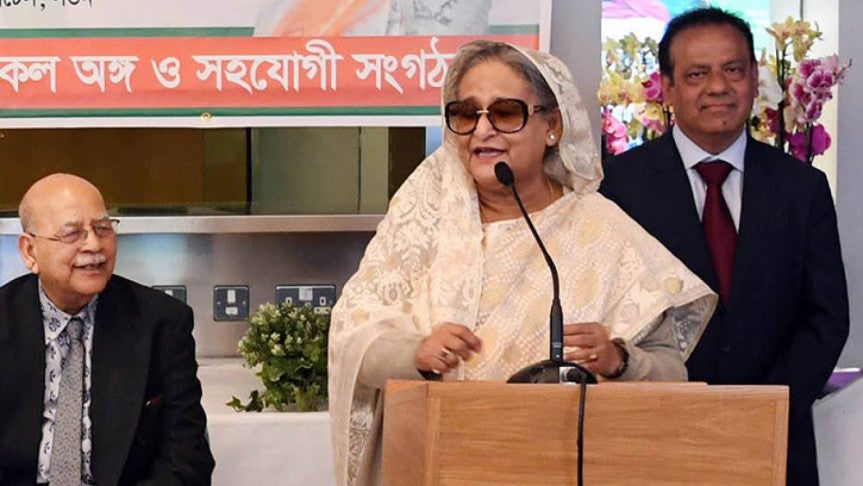 London: In a veiled attack on BNP acting chairman Tarique Rahman, Prime Minister Sheikh Hasina on Thursday said the killers and money-launderers must be punished.
'There's no mercy to the killers and money-launderers. The nation won't forgive them, no matter where they hide in and whatever amount of money they spend,' she said in a views-exchange meeting at Taj Hotel here, the UNB reported.
The United Kingdom (UK) chapter of Bangladesh Awami League and its associate bodies organised the views-exchange meeting with UK Awami League President Sultan Mahmud Sharif in the chair.
State Minister for Foreign Affairs Md Shahriar Alam was present on the dais, while UK AL General Secretary Syed Shazidur Rahman conducted the function.
The Prime Minister said courts have delivered verdicts against the killers and money-launderers. 'We'll take measures so that the verdicts are executed, no matter what slogans they shout and what abusive words they use…they must be punished,' she said.
Sheikh Hasina, also the chief of the ruling Awami League, said the government has tried the killers of Bangabandhu and war criminals defying all the odds and obstacles.