9/11 and Covid-19: 2 mass trauma events with different recovery challenges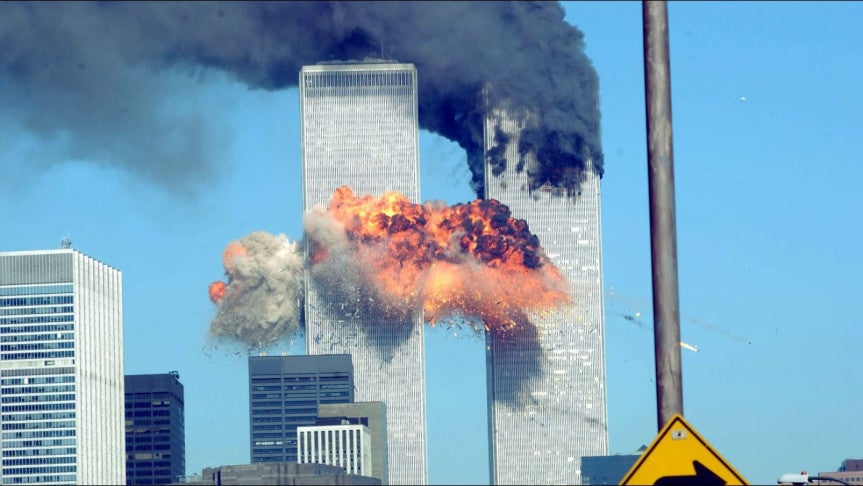 Kate Colbert was first diagnosed with Covid-19 in late March, and she's been fighting both physical symptoms and emotional trauma ever since.
Calling a radiology department to follow up on her doctor's order to get an emergency angiogram in May, she started sobbing when the receptionist said she could not schedule the procedure until she tested negative for Covid.
"I broke down in tears and pleaded, 'I don't deserve to die at home just because you don't have a protocol,'" said Colbert, a marketing consultant and business book author in Kenosha, Wisconsin. "I've never felt so abandoned."
Covid-19 survivor Kate Colbert of Kenosha, Wisconsin, is grappling with not just lingering effects of the disease but also the trauma of social shunning, reports CNN.
People won't visit her home. "I'm 170 days out from contracting Covid and people still treat me like I have the plague," said Colbert, who is recovering but still suffering lingering effects of the virus. "Since March, only my mom, my friend Sara and one repairman have come inside my home."
he coronavirus pandemic may be the most significant mass trauma event of the decade, and it's drawing parallels with another significant trauma — the September 11, 2001, attacks. The events of 9/11 have much to teach us about the impact of trauma.
Does trauma impact us in the same way regardless of its source? Will our recovery journey be the same? What causes some trauma to forge human connection while other trauma destroys it?
What 9/11 can teach us about current challenges
Mass trauma can create a prolonged state of "chronic threat response" — the continued state of being in a hyper-aroused survival mode. About 20% of those in the World Trade Center Health Registry reported new symptoms of post-traumatic stress disorder five to six years after 9/11.
Trauma's impact can also persist for many years, even decades. Fifteen years out, in a sample of 36,897 exposed rescue/recovery workers and community members in the WTC Health Registry, 14.2% of rescue workers and 15.3% of community members reported post-traumatic stress disorder and depression.
Jonathan Morris, 62, a US Army staff sergeant at the time, was the noncommissioned officer in charge of the emergency department at Walter Reed National Military Medical Center in Bethesda, Maryland, during 9/11. He lost two colleagues in the Pentagon attacks — Army Lt. General Timothy Maude and Army Lt. Col. Karen Wagner, who was killed on her first day of work at the Pentagon.
"It's been nearly 20 years and I still think about the friends and colleagues I've lost every day," Morris said.
The impact of trauma often ebbs and flows over time, and help is not always there when needed. Over one-quarter of those with PTSD or depression reported unmet needs for mental health care in the preceding year.
Morris is taking a proactive approach. "Since this time of year is especially hard for all of us, I have been reaching out and doing 'buddy checks' on others who were impacted like I was by 9/11. I don't want to lose any more friends to suicide."