'A special day': End of Pfizer trial paves way for a COVID shot this year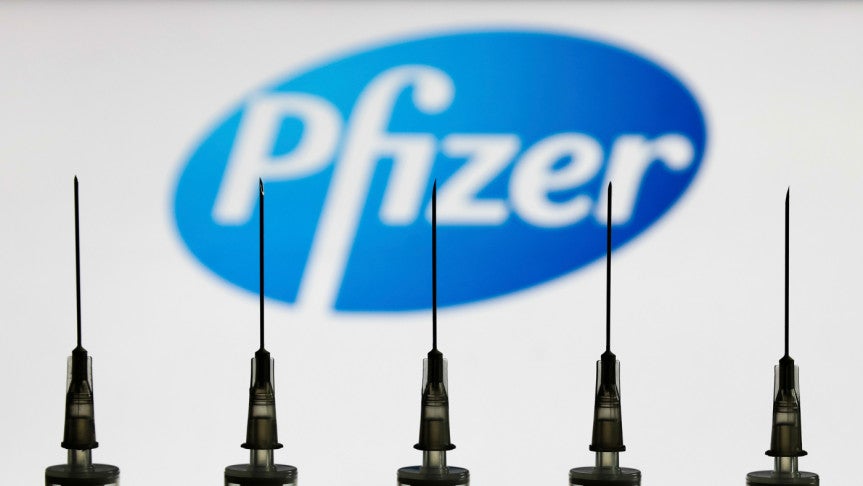 Final results from Pfizer Inc's PFE.N COVID-19 vaccine trial showed its shot had a 95% success rate and two months of safety data, paving the way for the drugmaker to apply for an emergency U.S. authorization within days, it said on Wednesday.
The efficacy rate of the vaccine developed by Pfizer and its German partner BioNTech BNTX.O is the highest of any candidate in late-stage clinical trials so far, and experts said it was a significant achievement in the race to end the pandemic.
Pfizer said 170 volunteers in its trial involving over 43,000 people contracted COVID-19 but 162 of them had only been given a placebo, meaning the vaccine was 95% effective. Of the 10 people who had severe COVID-19, one had received the vaccine.
"A first in the history of mankind: less than a year from the sequence of the virus to the large-scale clinical trial of a vaccine, moreover based on a whole new technique," said Enrico Bucci, biologist at Temple University in Philadelphia. "Today is a special day."
Pfizer said it expected the U.S. Food and Drug Administration's vaccine advisory committee to review and discuss the data in a public meeting that will likely be held in December.
The final analysis comes a week after initial results from the trial showed the vaccine was more than 90% effective. Moderna Inc MRNA.O on Monday released preliminary data for its vaccine, showing 94.5% effectiveness.
The better-than-expected results from the two vaccines, both developed with new messenger RNA (mRNA) technology, have raised hopes for an end to a pandemic that has killed more than 1.3 million people and wreaked havoc upon economies and daily life.
"These are extraordinary results, and the safety data look good," said David Spiegelhalter, a professor and expert in risk and evidence communication at the University of Cambridge.
"It would be interesting to see what adverse reactions were reported by the group getting the placebo, since that gives an idea of how much of the adverse effects are due to the vaccination process, and how much is due to the vaccine itself."