Ansar-Al-Islam claims responsibility of attacks on writers, publishers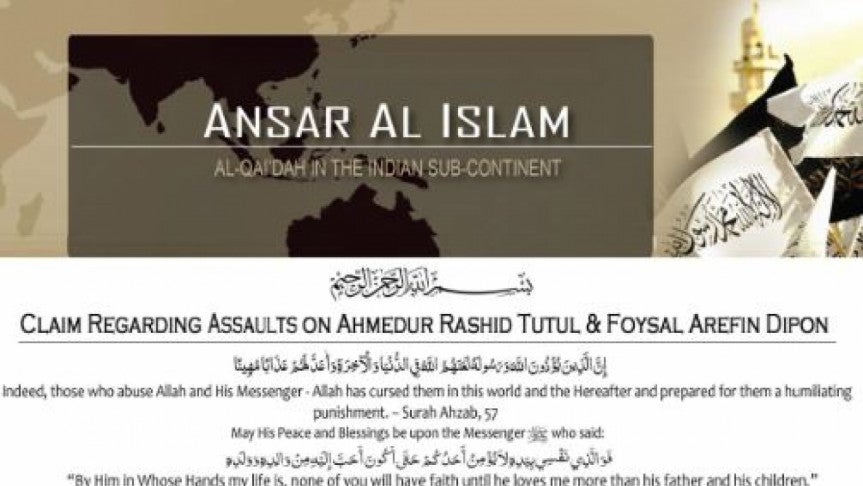 Ansar-Al-Islam, Bangladesh branch of al Qaeda in the Indian Sub-Continent (AQIS), has claimed the responsibility of attacks on publishers and writers in Dhaka on Saturday.
In a written statement sent to media houses, it was said 'Alhamdulillah! Mujahideen of Ansar-Al-Islam (AQIS, Bangladesh branch) carried out attacks on two enemies of Allah (swt) and his Messenger, named Ahmedur Rashid Tutul & Foysal Arefin Dipon.'
Faisal Arefin Dipan, the owner of Jagriti Prokashony, a publication house, was hacked to death at Shahbagh's Aziz Supermarket in Dhaka on Saturday.
Hours before that, Ahmed Rashid Tutul, the owner of the publication house Shuddhwashawr, and two other writers was hacked by a group of unidentified assailants at the office of the publication house in Dhaka's Lalmatia.