2 held for murder attempt on schoolboy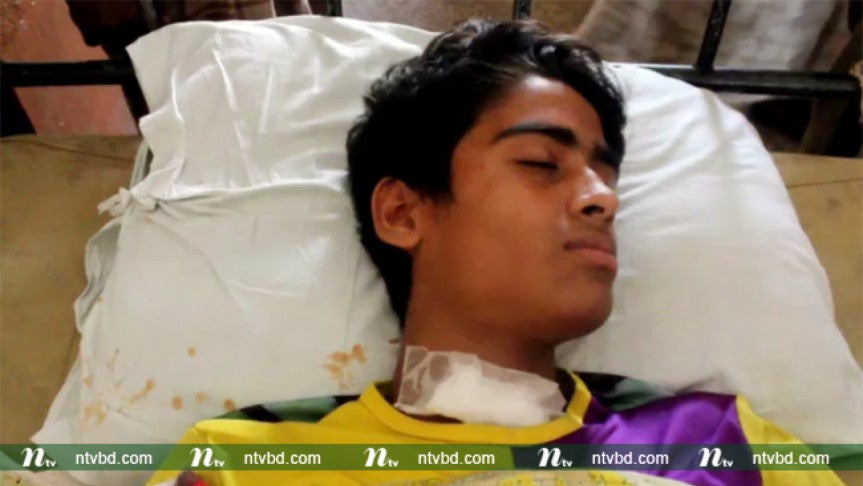 Jhalakathi: The Jhalakahti police on Monday detained two persons who allegedly tried to kill a 14-year-old schoolboy by slitting his throat.
The victim's injury, however, was not fatal as he was being treated in a local health care centre, said hospital official.
Police named the detained persons as Dulal Farazai and Mehedi Hasan, both of whom were reportedly leaders of local wing of Bangladesh Chhatra League, the pro-Awami League student organisation.
It was understood that the attack on the boy, Raju Hossain, a nine grader at local Balaibari Yusuf Ali School, took place at about 8:00pm Monday in Rajapur following a quarrel arising from taking seats at a religious gathering there.
As a revenge attack following the incident, the accused persons physically assaulted Raju and tried to slit his throat with a knife. But local people came for Raju's rescue and captured the duo. Later they were handed over to police, said Rajapur police officer-in-charge (OC) Sheikh Munirul Gias.
As of filing this report no case was lodged in this regard, but OC Munirul said they were interrogating the accused attackers and preparing to launch a formal lawsuit against them.