7 idols vandalized in Faridpur temple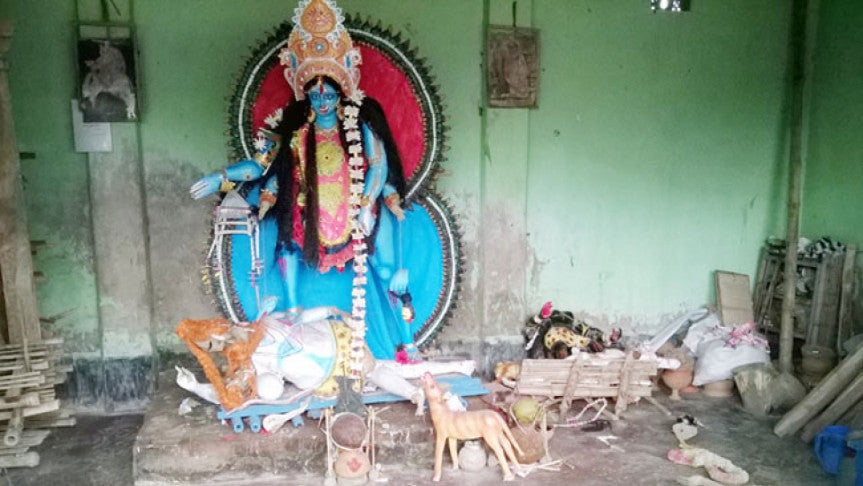 Faridpur: Miscreants damaged seven idols of Hindu gods and goddesses in a temple at Talma Bazar in Nagarkanda upazila in Faridpur early on Friday.
The incident came to light on Friday when Amal Kumar Saha, a cleaner of Sarbajanin Kali Mandir went to the temple for cleaning and found seven idols damaged at about 6:30am.
Bikash Chandra Saha, president of the temple committee, said miscreants might have vandalised the idols, including the idols of Hindu goddess Kali and god Shiva, sometime in the night.
It's a planned incident in a bid to destroy communal harmony, he alleged.
Police went to the spot and assured the temple authorities of taking necessary action against the culprits.