11 Jamaat men held in Magura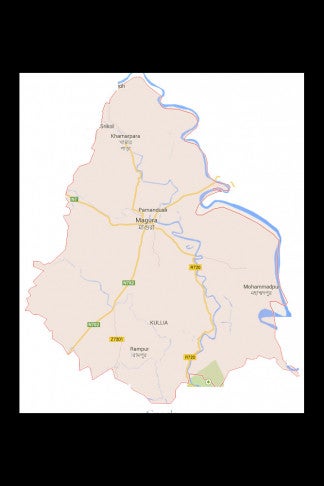 Magura: Police held 11 activists of Bangladesh Jamaat-e-Islami from different parts of the district in 24 hours ending on Saturday morning on charge of violence in the name of the blockade.
Sudarshan Kumar Roy, assistant superintendent of police, Magura, said police held two Jamaat men from Shalikha upaizla, five from sadar upazila, one from Sripur upazila and three from Mohammadpur upazila.
All of them have been arrested for their suspicious link to some subversive activities perpetrated during the ongoing BNP-led 20-Party Alliance-sponsored blockade, he said.
Besides, at least 32 more BNP-Jamaat men have been arrested in the district on the same charge in the last seven days.