Cops cordon off 'militant den' in Meherpur, 3 held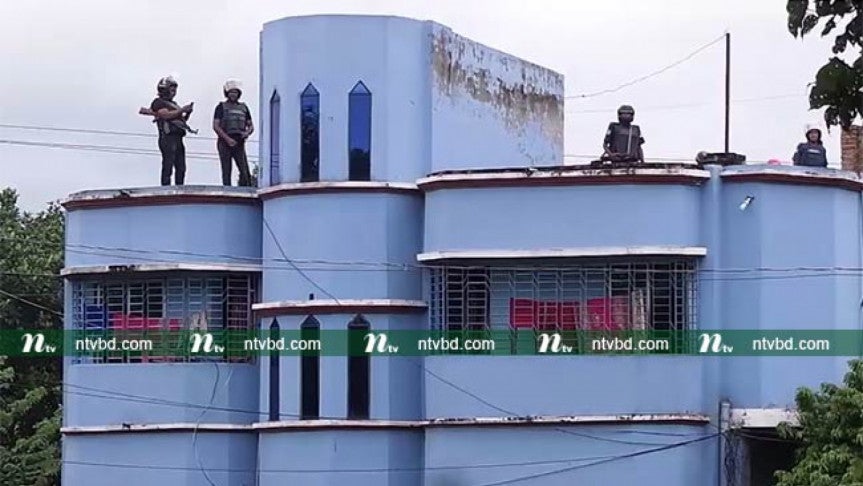 Police arrested three people, including two women, and rescued a child from a suspected militant den at Bamondi village in Gangni upazila of Meherpur on Saturday.
Tipped off, a team of police cordoned off a two-storey building owned by one Meskat adjacent to Bamondi Sugarcane Purchasing Centre around 10:30am, said Anisur Rahman, superintendent of Meherpur Police, reports the UNB.
Later, police evacuated the ground floor of the building.
Police entered the building around 12:15pm and arrested three people from the 'militant hideout'. A child was also rescued, added the SP.
The details about the arrestees were not known immediately.