Trader hacked dead in Meherpur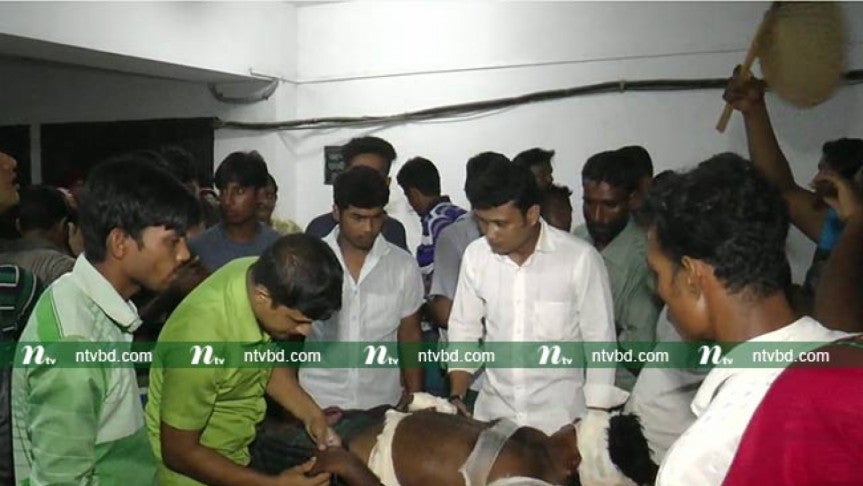 Meherpur: A trader died undergoing treatment after being hacked by his rival gang at Gangni upazila in Meherpur early on Sunday.
However, police held a man for his alleged involvement in the killing.
The businessman, Enamul Haque Ilo, in his thirties, died undergoing treatment at Rajshahi Medical College Hospital.
Supporters of rival group hacked Enamul Haque in the Eidgahpara area of Nawapara at the upazila at about 10:00pm on Saturday.
Enamul Haque, is a resident of the village of Dhola at Lakshminarayanpur. He was the younger brother of Kathuli union council's member Azmain Hossain Tutul.
Tutul said a gang of around 10 miscreants stopped Enamul by tying rope into a tree near Eidgahpara area, while he was returning home on his motorcycle from Nawapara bazar on Saturday night.
The miscreant also hacked Enamul with sharp weapons and left him critically injured.
Local people recovered him and taken him to Meherpur General Hospital's Emergency Unit. Later, he was shifted to Rajshahi Medical College Hospital.
The Gangni police Officer-in-charge (OC) Anwar Hossain said a case was filed in this connection on Saturday night. Police held a man, Rabiul Islam Nahid, during a drive at Lakshminarayanpur.
The local people said recently followers of Kathuli union member Azmain Hossain Tutul and local Krishak League leader Atiar Rahman involved into a clash and left 10 people injured. A case was filed over the clash, which is now being trialled at a Meherpur court.