Couple, daughter found with slit-throat in Patuakhali, case filed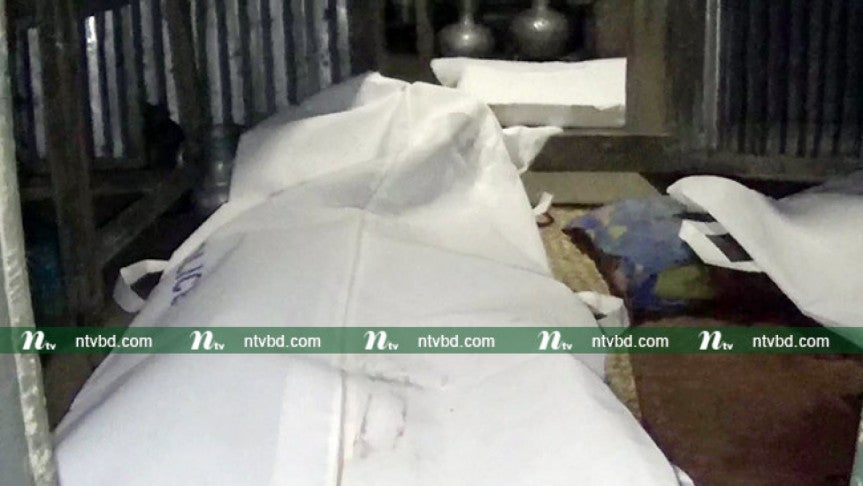 Patuakhali: Police recovered the slaughtered bodies of a couple and their adopted daughter at Sailabunia village in Galachipa upazila of Patuakhali on Wednesday afternoon.
The deceased are Delwar Mollah, in his fifties, his wife Parvin Begum, around 40 years old, and their adopted daughter Kajoli Begum, in her eighteens.
Local people went to the house in the afternoon after smelling bad odour coming from it and found the slaughtered bodies lying there, said Additional Police Super Mustafizur Rahman.
Later, police recovered the bodies and sent those to hospital for autopsy, he added.
A case was filed against a number of unidentified people in connection with murder on Thursday.
Idris Molla, brother of the victim Delwar Molla, filed the case with Galachipa Police in the morning, said police.
Meanwhile, Additional Deputy Inspector General of Barisal police range, Akram Hossain, visited the spot in the morning.
Earlier, miscreants tried to torch the victims' house, police said adding that Delwar's elder brother Hossain Mollah's son was killed in the similar fashion four months ago.