2000 sued over attack on Hindu houses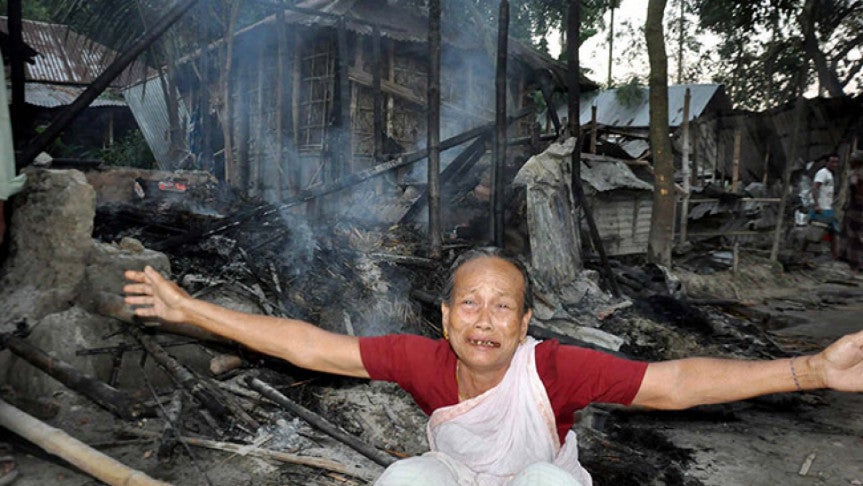 Rangpur: A case was filed against more than 2000 people over the clash between law enforcers and locals in Rangpur centering a Facebook post that killed a man and injured 20 others.
Police on Saturday morning filed the case with Gangachhara Police Station against more than 2000 people, including 25-30 named ones, reports news agency UNB.
Gangachhara Police Station Officer-in-charge Jinnat Ali said the police detained 36 people from Gangachhara and Kotwali area on Friday night in the connection.
Earlier on Friday, a man was killed and 20 others, including four policemen, were injured in a clash at Thakurbari village in the upazila over a reported Facebook post by Titu Chandra.
Over the issue, around 8,000 people from nearby villages marched towards Thakurbari village, a Hindu-dominated village and vandalised and torched 8-10 houses of the Hindu.
Police rushed in, charged baton, fired rubber bullets and lobbed teargas canisters to disperse the agitating people, leaving six people injured with bullets.
One of the injured—Hasan—died while being moved to Rangpur Medical College Hospital.
Later, the angry mob blocked Rangpur-Syedpur road and vandalised several moving vehicles.