Government to create court a butcher house: BNP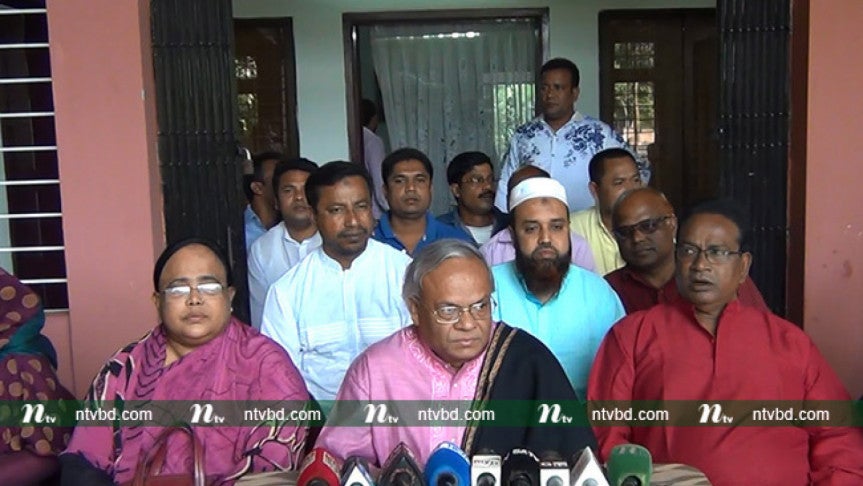 Accusing the government of forcing Chief Justice Surendra Kumar Sinha to resign, BNP senior joint secretary general Ruhul Kabir Rizvi on Tuesday feared that now it will use the court to suppress its opponents.
'The Chief Justice was forced to quit through hooliganism. The government will now use the court to fulfill its desire and suppress its opponents. They (government) will now create a butcher house to punish those against it,' he said.
The BNP leader came up with remarks while talking to reporters at his Sardar Para house in Kurigram at afternoon.
About the next polls, Rizvi said their chairperson Khaleda Zia rightly said that a credible and neutral election is never possible under Sheikh Hasina.
'If the election is held under Sheikh Hasina, the ballot boxes will be stuffed at midnight before the polls while the opposition candidates won't be able to submit their nominations,' he observed.
The BNP leader said their party will join the next general election if it is held under an election-time neutral and supportive government. 'We won't take part in the election under Sheikh Hasina as they will create a violent environment and obstruct voters from going to polling stations.'
Rizvi alleged that the government is not giving proper attention to poverty alleviation from the poverty-stricken district Kurigram. 'Though a famine-like situation has been prevailing here, the government is not taking any step to overcome it.'