PM pays rich tribute to martyred intellectuals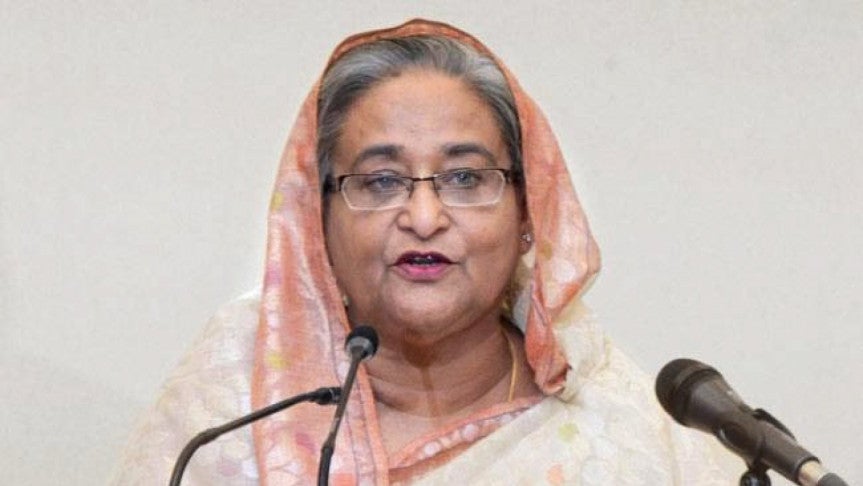 Prime Minister Sheikh Hasina paid profound respect and rich tributes to the best sons of the soil on the occasion of the Martyred Intellectuals Day.
In her message, the Prime Minister urged the people from all strata to come forward being inspired with the spirit of War of Liberation to build a knowledge-based society as well as poverty-free country, dreamt by Bangabandhu Sheikh Mujibur Rahman.
Prime Minister Sheikh Hasina said in the history of the liberation struggle of the Bangalee nation, the Martyred Intellectuals' Day is a painful occasion.
She said when the country was close to achieve the final victory under the leadership of the greatest Bangalee of all times, Bangabandhu Sheikh Mujibur Rahman, the intellectuals were killed on December 14 by the occupation forces and their local collaborators like Razakars, Al-Badars and Al-Shams.
The anti-liberation forces wanted to deprive the nation of its best intellectual wealth by killing them, the Prime Minister said, adding the nation lost the best sons of the soil in the massacre.
Professor Mofazzal Haidar Chowdhury of Bangla Department of Dhaka University, Munir Chowdhury, Anwar Pasha, Shahidullah Kaisar, Gias Uddin, Dr Fazle Rabbi, Abdul Alim Chowdhury, Siraj Uddin Hossain, Selina Parveen and Dr Joytirmay Guha Thakurada were among those who were killed by the occupation forces and their collaborators.
The Prime Minister said, 'I pay deep respect to their memory and express profound sympathies to the bereaved members of their families.'
Sheikh Hasina also said that the anti-liberation forces killed Father of the Nation Bangabandhu Sheikh Mujibur Rahman and most of his family members on August 15 in 1975.
They introduced fundamentalism, terrorism in the country and nourished communalism, she said, adding that they ruled the country from 2001 to 2006.
'We have brought the killers of the martyred intellectuals under trial and verdicts of most war criminals have already been executed. Verdicts of other war criminals must be executed,' she said adding, none can divert the nation from this process.
The country will be freed from stigma through implementation of all judgments of war crime cases, the Prime Minister said.