50 BNP men hurt in clash with police, 20 held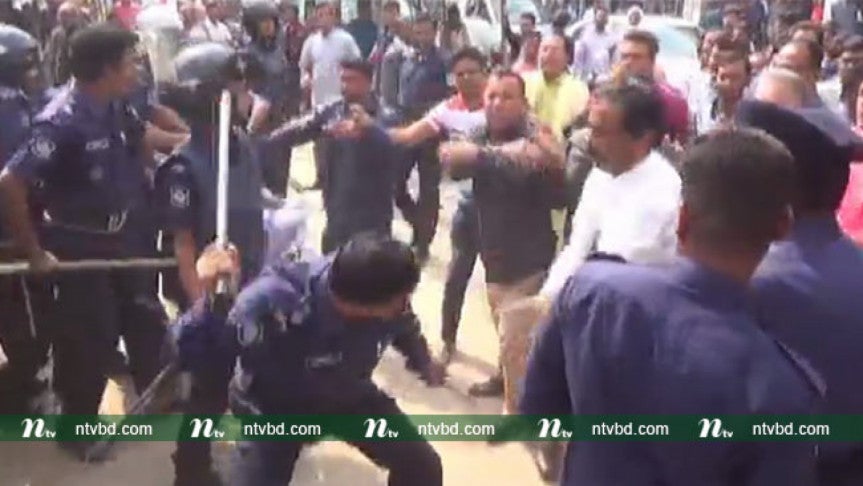 Faridpur: At least 50 BNP leaders and activists were injured in a clash with police in Supermarket Chattar of Faridpur on Tuesday morning.
Witnesses said police obstructed the BNP leaders and activists when they brought out a procession led by Faridpur divisional organising secretary Syama Wabed Ringku around 11:15am, demanding the release of their chairperson Begum Khaleda Zia.
At one stage, police took away their banner and charged baton on the leaders, activists and the journalists to disperse them.
Later, the BNP men hurled brick chips toward police.
Police then arrested 20 BNP men from the spot.
Nazim Uddin, officer-in-charge of Kotwali Police Station, said four policemen were injured in the clash.
He also said that police tried to obstruct the BNP men as they brought out the procession without taking permission from the administration.
However, the BNP leaders alleged that police made attack on their peaceful rally.