Babul confesses to killing Beauty after rape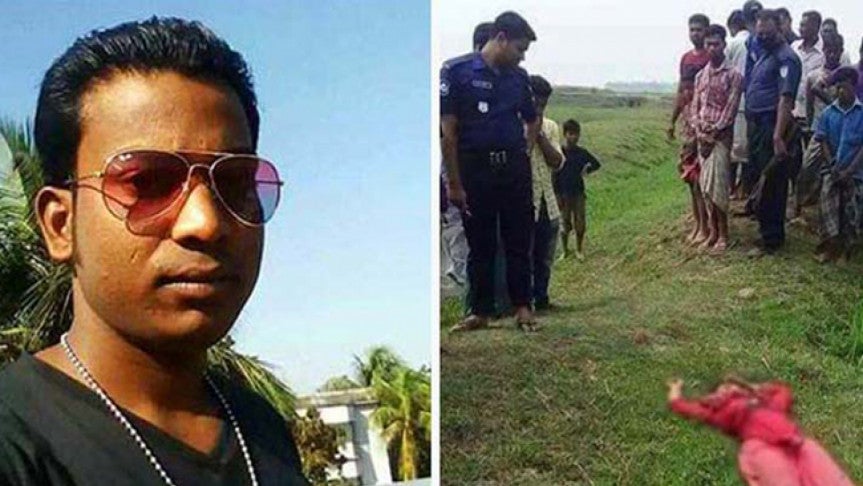 Habiganj: Babul Miah, the prime accused in a case over the killing of teenage girl Beauty after rape in Sayestaganj upazila of the district, gave statement before a court here confessing to his guilt on Friday night.
Meanwhile, Moyna Miah, who was detained on Thursday, also gave confessional statement over his involvement in the murder.
Habiganj Senior Judicial Magistrate Towhidul Islam recorded their statements under the section 164, said Manikul Islam, officer-in-charge (investigation) of Sayestaganj police station.
Besides, Moyna, in his 3-hour statement, confessed that he was directly involvement in the murder and also disclosed some others' names in connection with the murder, said the OC.
Meanwhile, Babul's mother Kolom Chan Bibi, a female member of Brahmandura union parishad and an accused in the case, was sent to jail at night after expiry of her remand.
Babul Miah was arrested from Beanibazar upazila of Sylhet on March 31.
According to the case statement, Beauty, daughter of Sayed Ali, was raped by Babul of the village on January 21.
Later on March 4, the victim's family members filed a case with Woman and Children Repression Prevention Tribunal.
As Babul started to threat Beauty's family members for withdrawing the case she was sent to her grandfather's house at Gunipur village in Lakhai upazila of Habiganj.
Later, she went missing from the house on March 16 and police recovered her body from haor area in Sayestaganj upazila on March 17.
The incident created a widespread outcry among people when a photograph of the victim's body lying on a field went viral on Facebook.