Khaleda Zia shown arrested again in Comilla arson case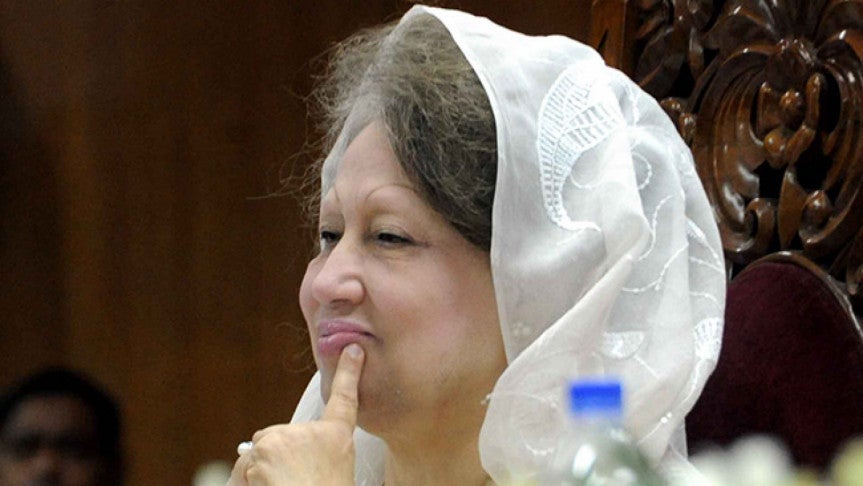 BNP Chairperson Khaleda Zia has been shown arrested for the second time in a case filed over the 2015 arson attack on a bus in Chouddagram upazila in Comilla that left eight people dead.
Comilla Senior Judicial Magistrate Judge Mustain Billah passed the order as Khaleda Zia did not appear before it on Sunday.
The court also fixed April 10 for the next hearing, said Khaleda Zia's lawyer advocate Kaimul Haque Rinku.
Showing her arrested in the case, the court on March 12 last asked police to produce Khaleda before it on March 28, 2018.
However, Khaleda who is now in Dhaka old central jail did not appear before the court for her illness, said the lawyer.
Eight people were killed and at least 20 others injured when miscreants hurled a petrol bomb at a bus at Jogmohanpur in Chouddagram during the BNP-led alliance's movement on February 3, 2015.
Two cases—one under the Explosive Substances Act and another for murder—were filed over the incident.
Sub-inspector Nururzzaman filed the murder case against 77 people, including Khaleda.
October 9, 2017, a Comilla court ordered the arrest of Khaleda Zia and 45 other leaders and activists of her party in the case filed under the Explosive Substances Act over the arson attack.