Police hardly register cases against AL men, alleges Ershad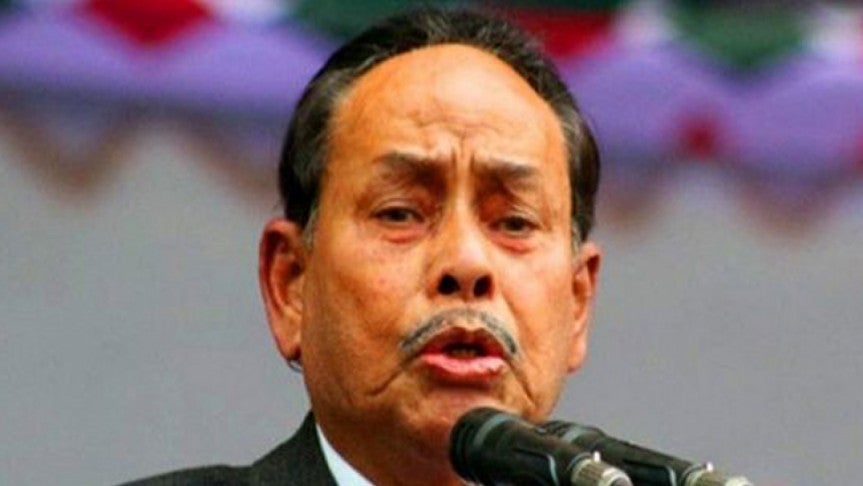 Lalmonirhat: Alleging that police hardly record any case when Awami League men torture or violate any girl, and loot people's bank deposits, Jatiya Party Chairman HM Ershad on Monday said people want to get rid of this 'unbearable' situation.
'People now want to see Jatiya Party in power. They won't vote for Awami League and BNP anymore,' he said while addressing a rally organised by his party's local unit at Kumrihat High School ground in Aditmari upazila of Lalmonirhat district, reports the UNB.
Ershad also pledged to keep aside 30 parliamentary seats for the Hindu community if he goes to power.
He also said BNP had thrown him into jail for six years. 'It's the justice of Almighty Allah that Khaleda Zia is now in jail,' he added.
The Jatiya Party chief also declared Rokon Uddin Babul as the party candidate in Lalmonirhat-2 constituency in the next general election.
In another programme in Nilphamari, Ershad said although Sheikh Hasina came to power promising to provide the poor with rice at Tk 10 per kg and job for youths at every house, she could not live up to her pledges.
'People are now buying rice at Tk 40-50 instead of Tk 10 while the unemployed youths haven't got jobs,' he said while addressing a function on the Jaldhaka Dak-Bungalow premises marking the joining of activists of different parties to Jatiya Party.
Ershad also claimed that no development took place outside Dhaka during the tenure of the present government. 'Only Dhaka has seen development.'
Mentioning that he had constructed the Teesta Barrage, he said now the river has turned into a desert. 'Cattle graze on the Teesta River.'
The Jatiya Party chief claimed that people have got nothing other than torture, killing, forced disappearance and repression during the present government's tenure.
Earlier, over 100 activists of different parties joined Jatiya Party presenting bouquets to Ershad.