Rajib laid to rest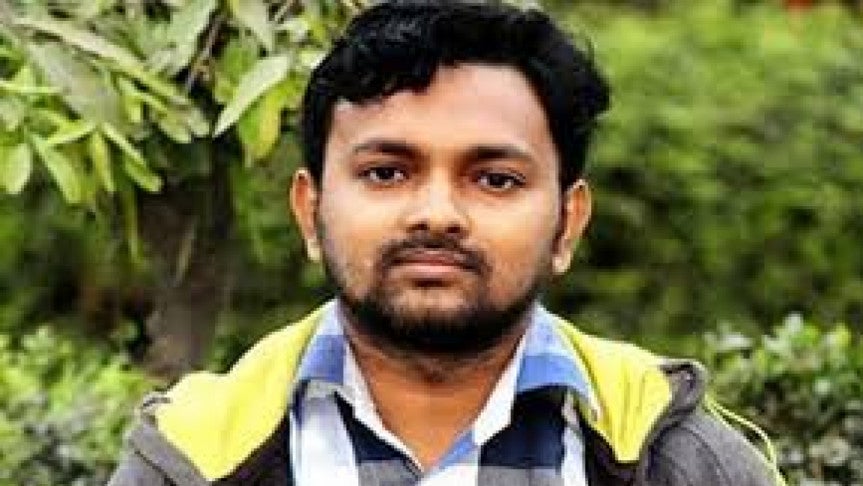 Patuakhali: Govt Titumir College student Rajib Hasan, who died at Dhaka Medical College Hospital (DMCH) early on Tuesday after getting his right arm lost being pressed between two buses in the city, laid to eternal rest at Dashpara village in Bauphal upazila of Patuakhali on Wednesday.
He was buried at a graveyard of his maternal grandfather's village around 9:45am after a namaz-e-janaza held at Bauphal field around 9:15am.
Earlier, the carcasses reached at the village around 2:45 am.
Chief Whip ASM Feroz, MP, Patuakhali deputy commissioner, superintendent of Patuakhali police, municipality mayor and others attended the janaza.
On Tuesday, the first namaz-e-janaza of Rajib was held at the High Court premises.
An autopsy was conducted on Rajib's body at the DMCH on Tuesday morning.
Dr Pradip Biswas who conducted the autopsy said, 'There's no major injury to his hand. But there are blood clots in the brain and a portion of skull was broken due to the accident.'
The life support of Rajib was removed around 12:40am at the Intensive Care Unit of DMCH. He had been kept on life support at the hospital since April 10.
Rajib, son of late Helal Uddin of Indrakul village in Bauphal, lost his parents in his early age. Since then, he had been the guardian of his two younger brothers.
On April 3, Rajib Hasan, a year II student of Govt Titumir College, was going to attend his classes by a double-decker bus of Bangladesh Road Transport Corporation (BTRC). He was standing on the rear gate dangling his right hand outside as the bus was overcrowded.
When the bus got stranded at the Sonargaon crossing near Panthakunja park, a 'Sajan Paribahan' bus tried to make its way through the narrow space in between the BRTC bus and the footpath. However, Rajib's right hand was pressed in between the two buses and got severed from the elbow.
Being rescued, the victim was first taken to MH Samorita Hospital at Panthapath and then shifted to the DMCH.