New ferry services in Buragouranga River opened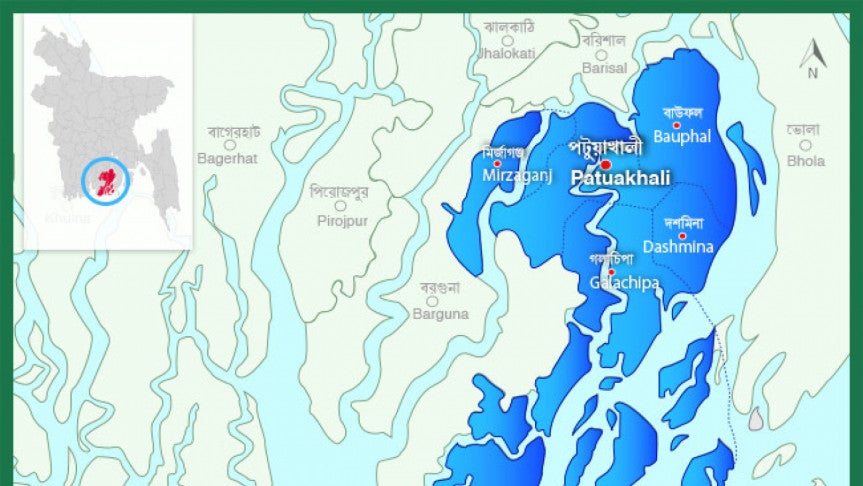 Patuakhali: A new ferry service in the Buragouranga River in Galachipa upazila was inaugurated on Wednesday, aiming to mitigate sufferings of people as well as ease communication system.
Shipping Minister Shahjahan Khan MP and Jahangir Hossain, MP, jointly inaugurated the new service, reports the UNB.
During the inaugural ceremony, the minister said now there is no further obstacle or fear in crossing the Buragouranga River, one of the most dangerous rivers in the upazila.
The ferry service has connected routes of Charkajol, Charbiswash of Galachipa upazila, Char Borhan of Dashmina upazila and Charmontaj of Rangabali upazila and 70 villages of Mujibnagar union of Charfashion upazila in Bhola district.
With the beginning of the service, the desire of 2.5 lakh people of 70 villages in four upazilas of Patuakhali and Bhola districts has been fulfilled, said the minister.
The ferry 'Ketky' is capable of carrying 20-25 vehicles for crossing the river. Already two jetties in Badnatoli and Charshiba were set up, said Mamun Ur Rashid, executive engineer of Bangladesh Inland Water Transport Authority.
There are some hidden shoals in the river and dredging works have already been started, he added.
The government has decided to introduce the new ferry service in the river aiming to reduce the passenger vessel accidents as the Buragouranga River is one of the most dangerous rivers in the district.
Most of the time the river remains furious and many accidents occurred in the river.