Narail court rejects Khaleda Zia's bail pleas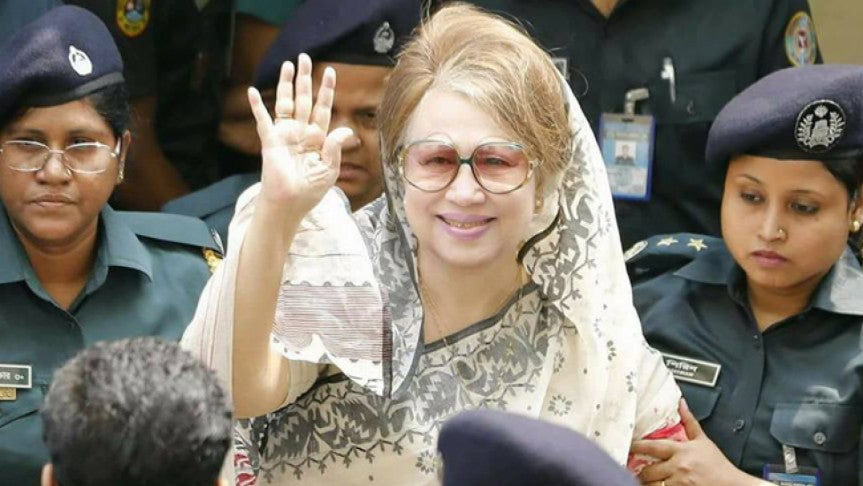 Narail: A court here on Tuesday rejected a bail petition filed by BNP Chairperson Khaleda Zia in a case filed for her 'derogatory remarks' about the martyrs of the Liberation War.
Senior Judicial Magistrate Nayan Boral of Narail Cognisance Court passed the order after Khaleda's lawyer moved the bail petition before his court.
Earlier on April 16, the court fixed May 8 for hearing the bail appeal.
On August 23, 2016, the court issued a warrant for the arrest of the BNP Chairperson in the case filed for her 'derogatory' remarks on the number of the martyrs of the Liberation War.
On July 25 last, a court summoned Khaleda over the issue.
On December 21, 2015, Khaleda Zia at a discussion at the Institution of Engineers, Bangladesh raised questions about the actual number of Liberation War martyrs, saying, 'There're controversies over how many were martyred in the Liberation War. There're also many books and documents on the controversies.'
Reacting to the Khaleda's remarks, Raihan Farooque Imam of Naragati filed a case with the Cognisance Court on December 24, 2015.