Barapukuria coalmine workers go on indefinite strike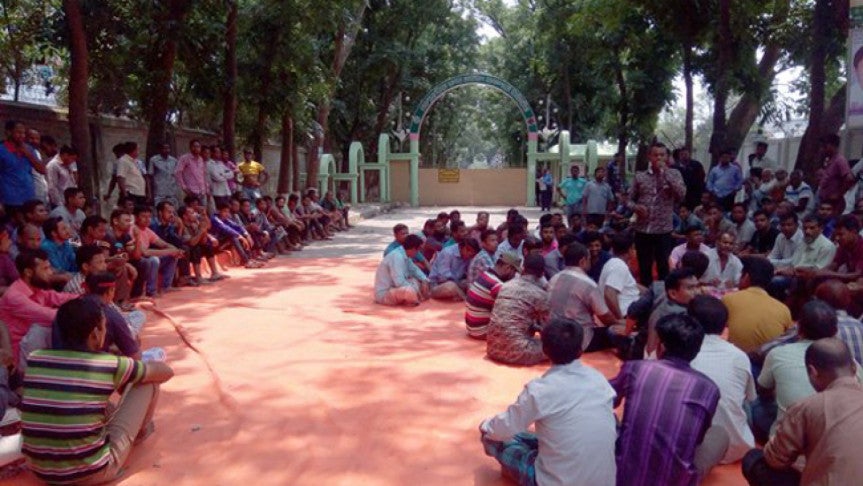 Dinajpur: The workers and staff of Barapukuria Coal Mine Company went on an indefinite strike on Sunday to press home their 13-point demand, including payment of dues.
The workers stopped working from 6 in the morning and staged demonstrations in front of the company's entrance gate.
Workers' leaders said they gave ultimatum to the authorities on April 26 and started the strike as they have not taken any step yet to fulfil their demand.
Those demands include permanent employment of outsourced workers as per the company organogram, payment of over 9 months' unpaid wages, introduction of profit bonus and others.
Other points of demand included the introduction of gratuity bonus, a reduced 6 hour work shift for underground workers, rehabilitation of those families whose homes were destroyed due to the mining operations, compensation for those family members in the form of employment in the mining company and more.
Local villagers alleged that the coal extraction had caused the homes in 20 villages to witness cracks. They reported to the local authorities but no steps were taken.