Voting underway for Gazipur City Corporation elections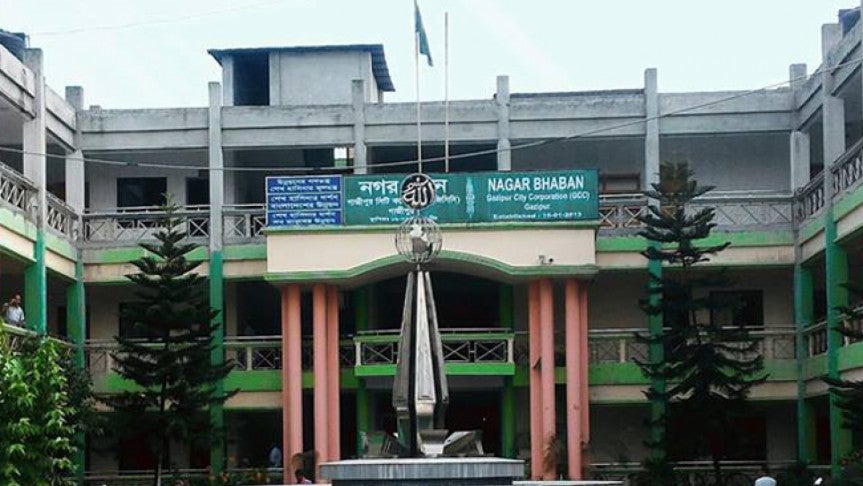 Gazipur: Voting in the Gazipur City Corporation (GCC) elections began on Tuesday morning to elect its new mayor and councillors.
The balloting that began at 8:00 am will continue till 4:00 pm without any break at 425 polling stations, reports the UNB.
Voters were seen in long queues at different polling centres waiting for their turn to cast their votes.
Meanwhile, BNP's Hasan Uddin Sarker casted his vote at Bashir Uddin Academy centre while AL's Jahangir Alam at Kanaiya Government Primary School centre at 8:15am.
The BNP-backed candidate, however, claimed that the ruling party men have driven out his polling agents from at least 15 centres.
Besides, the Al-backed candidate Jahangir expressed his hope for the victory.
General holiday has been announced for the day in the city corporation area and all factories and industries in the area were remained closed on the day.
Electronic Voting Machines (EVMs) are being used in six centres while closed-circuit television (CCTV) cameras have been installed in two.
Seven mayoral candidates—AL's Jahangir Alam, BNP's Hasan Uddin Sarker, CPB's Kazi Mohammad Ruhul Amin, Islami Oikya Jote's Fazlur Rahman, Islami Andolan Bangladesh's M Nasir Uddin, Bangladesh Islami Front M Jalal Uddin and independent runner Farid Ahmed—are there in the race.
Besides, some 254 general councillor and 84 reserved-seat female councillor candidates are participating in the elections. However, a councillor has already been elected unopposed.
A total of 1,137,736 voters -- 569,935 males and 567,801 females—are expected to exercise their franchise in the election.
A total of 67 executive magistrates and 19 judicial magistrates will also perform duties in the city corporation area from June 24 to 27.
A total of 29 platoons of Border Guard Bangladesh (BGB) members have been deployed in Gazipur. The platoons will remain on duty till June 27.
Earlier, the GCC polls were scheduled to be held on May 15, while the High Court stayed it.
Later, the Appellate Division reviewed the High Court order and asked the Election Commission to hold the Gazipur City Corporation (GCC) Election within June 28.