M'singh bus owners suspend Dhaka-bound bus service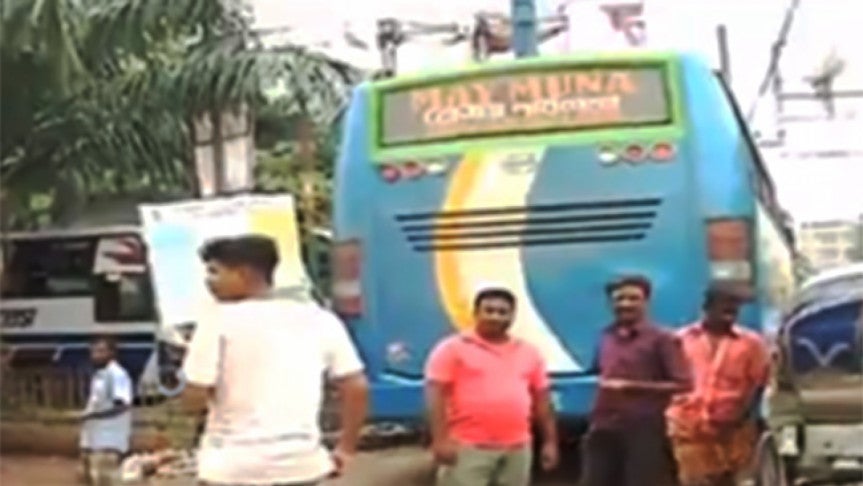 Mymensingh: District Bus Owners Association refrained from operating buses to Dhaka on Thursday protesting vandalism of vehicles during the ongoing demonstrations of students demanding justice for their two fellows who were killed in a road crash in the capital on Sunday.
No Dhaka-bound bus left the district from Maskanda Central Bus Terminal and Jute Godown Bridge intersection in the city on Thursday, causing immense sufferings to the commuters, reports the UNB.
Milon Mia, a supervisor of Maskanda Bus Terminal, said the owners decided to suspend bus service to Dhaka protesting vandalism of some vehicles on Dhaka streets.
Students of different schools and colleges in Dhaka have been staging demonstration in the capital for the 5th consecutive day to Thursday demanding punishment of those responsible for Sunday's accident.