Businessman stabbed dead in Jhenaidah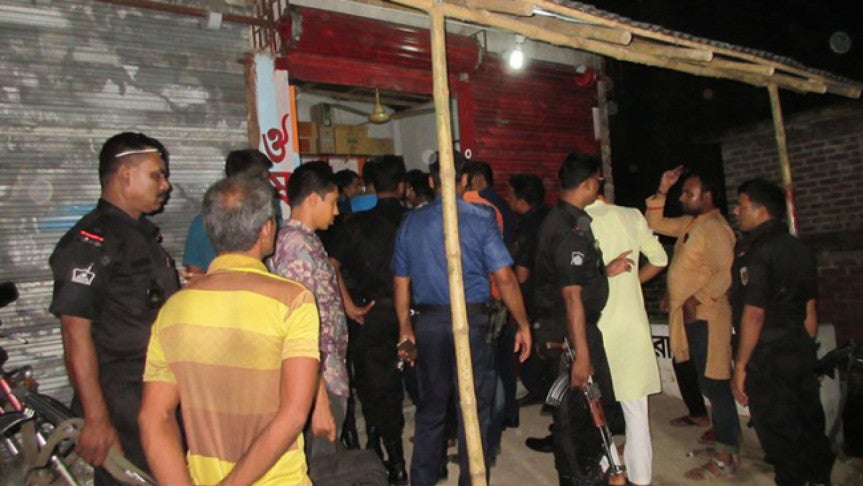 Jhenaidah: A businessman was stabbed to death allegedly by a pharmacy owner at his drug shop in the district town on Friday night.
The deceased was identified as Mizanur Rahman, son of late Monwar Hossain of Dhigol village in Shailakupa upazila.
Quoting witnesses, Milu Miah Biswas, additional superintendent of Jhenaidah police, said Mizanur was talking to pharmacy owner Amirul Islam at his drug store in front of Shishu Hospital around 9:00pm.
Hearing screams of Mizanur at one stage, locals rushed in and found him dead in front of the pharmacy.
On information, police recovered the body around 11:00pm.
However, police could not arrest Amirul as he fled the scene closing his shop.
Kanak Kumar Das, additional superintend of Sadar circle police, said Mizan might have been killed over internal issues between the two.