No electricity in Satkhira Sadar Hospital for a week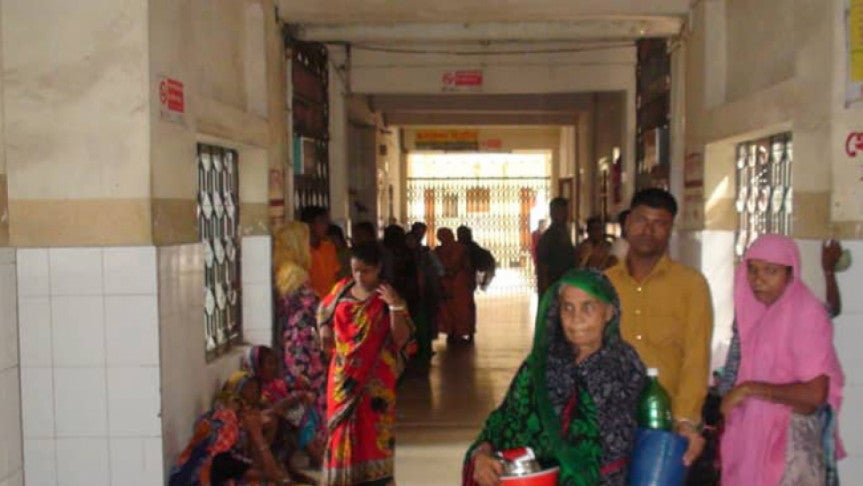 Satkhira: Patients are currently facing a tougher time at Satkhira Sadar Hospital due to lack of electricity for the last seven days, especially those waiting to get operated.
The absence of electricity has also resulted in a lack of water supply, forcing the hospital authorities to bring in water from other sources, posing environmental risks.
Mohabbat Ali who is attending his admitted wife Shefali Khatun, said she was admitted three days back for a caesarian operation.
But the authorities told them to bear the cost of fuel for running a generator during the operation, which they proceeded to do later on.
Siddikur Rahman, an attendant of another patient, said his patient was admitted ten days earlier and there was no electricity since then as well.
Civil surgeon of the district, Dr Tawhidur Rahman, said that the hospital's transformer had gone out of order a week earlier.
He added that they require a 150KV-powered transformer, but the local electricity office cannot provide more than 50KV.
A letter in this regard has already been sent to the district health engineering department, he added.
Deputy Commissioner of the district Md Iftekhar Hossain acknowledged it and said that the hospital currently has to make do with the existing 50KV power supply.
The required transformer will arrive within a day or two, he added.