Three killed in 'gunfights'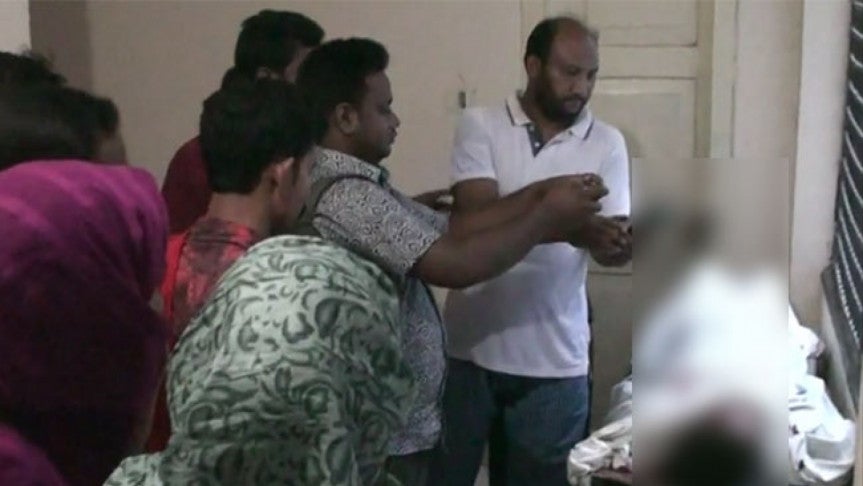 Two alleged drug traders and a suspected pirate were killed in separate gunfights in Natore, Gazipur and Barguna districts early Tuesday.
In Natore, suspected drug trader Meher Ali, an accused in 14 cases including drug and murder, was killed in a reported gunfight with members of Rapid Action Battalion (RAB) in Chamtia Joyontipur area of Lalpur upazila early Tuesday, reports the UNB.
While a team of RAB-5 was patrolling in the area, they challenged a gathering over suspicion.
Whenthe team approached towards the gathering, the miscreants opened fire on them forcing the law enforcers to retaliate that triggered the gunfight, leaving Meher Ali on dead the spot while others managed to flee away.
The team recovered arms and drugs from the spot.
In Gazipur, another suspected drug trader Shariful Islam was killed in a reported gunfight with members of the elite force in Prottashar Math area of Tongi around 3:30am.
Being information about a gunfight in the night, police went there and recovered the body in the morning, said Kamal Hossain, officer-in-charge of Tongi Police Station.
They also recovered a firearm, huge ammunition and drugs from the spot, he added.
In Barguna, a suspected pirate was killed in a reported gunfight with a team of RAB-8 in Sarankhola range of the Sundarbans in the early morning.
The deceased was identified as Rafiqul Islam Rana, said a text message from RAB-8.
The elite force team recovered two pistols and a one-shooter gun from the spot, it said.