Habiganj children killers to be tried in tribunal: Minister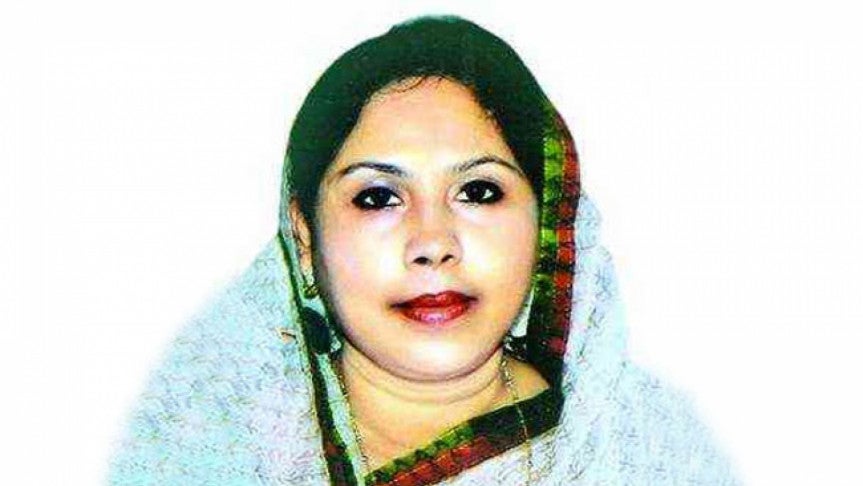 Habiganj: State Minister for Women and Children Affairs Meher Afroz Chumki said those who were involved in killing the four schoolboys at Sundrateki village in Bahubal upazila would be tried in a tribunal.
The junior minister came up with the remarks while talking to reporters after visiting the parents of the four children whose bodies were recovered from a ditch at Sundrateki village here on Friday morning.
She also handed over cheques of Tk 50,000 to the family members of each victim, reports UNB.
Besides, Chumki asked the superintendent of Habiganj Police to take necessary steps to ascertain whether there is any negligence on the part of police.
'It's a heinous murder. We must ensure the safety of children,' she said adding, 'The killers will be brought to book soon after their arrest and they will get exemplary punishment.'
Earlier, the bodies of four schoolboys who had gone missing from Sundrateki village in Bahubal upazila on the morning of 12 February were recovered from a ditch at the village on the morning of 10 February.
Informed by locals, police recovered the bodies of Zakaria Ahmed Shuvo, 8, son of Wahid Miah, his two cousins–Tajel Miah, 10, son of Abdul Aziz, Monir Miah, 7, son of Abdal Miah–and Ismail Hossain, 10, son of Abdul Quadir.
Five people have so far been arrested in connection with the gruesome murder.
Meanwhile, a Habiganj court on Thursday placed two people–Abdul Ali, 50, and his son Jewel Miah, 22–arrested in the four-murder case on police custody for 10 days.