RMG workers block Dhaka-Mymensingh highway demanding due salaries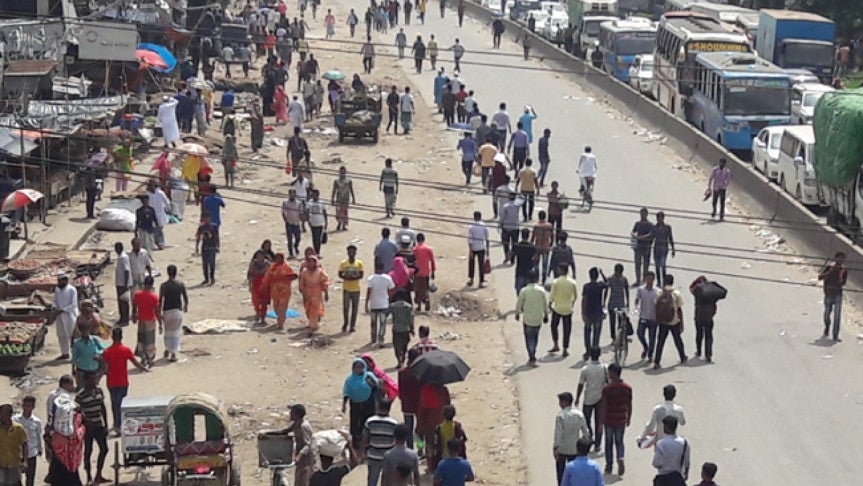 Gazipur: The workers of a readymade garment factory have blocked Dhaka-Mymensingh highway in Maleker Bari since on Sunday morning demanding their salaries and other dues.
The agitated workers of 'Newtex Factory' also protested the incident of falling ill of some their fellow workers after drinking contaminated water in the factory on Saturday evening.
Later, workers from other nearby factories joined them, witnesses said.
They also vandalised several vehicles and burned tyres on the highway, they added.
Police have been trying to bring the situation under control, said Kazi Ismail Hossain, officer-in-charge of Gachha Police Station.
Meanwhile, the authorities of around 50 factories of the area shut down their factories for the day in a bid to stop to agitation, said the police officer.